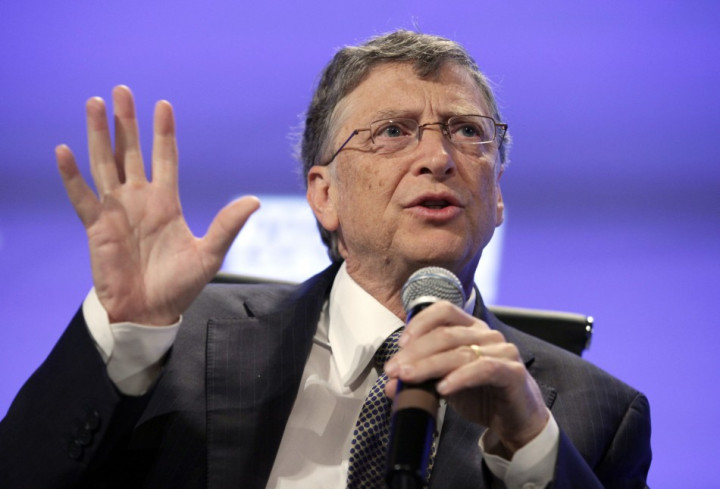 Three top investors in Microsoft have called for chairman Bill Gates to step down.
The investors, who collectively hold 5% of shares in the global technology giant, are reportedly concerned that Gates is holding back the company's development.
"The three investors are concerned that Gates' role as chairman effectively blocks the adoption of new strategies and would limit the power of a new chief executive to make substantial changes," Reuters reported.
However, the report indicates that Microsoft board is unlikely to accept the demand of the prominent investors.
Gates, who co-founded the pioneering technology organisation 38 years ago, has a 4.5% stake in the $277bn company. In recent years he has gravitated towards philanthropy and now sells Microsoft shares worth $80mn every year to fund his humanitarian ventures.
Reuters claims this process, if continued, will leave him with no financial stake in the company by 2018. Investors fear that this dilution of Gates' interest in the company is detrimental to its fortunes and that his powers as chairman are disproportionate to his stake.
Microsoft has thus far declined to comment on the reports, and Reuters did not disclose the names of the investors who called for ending the Gates era.
Microsoft already has to find a new chief executive to replace Steve Ballmer, who has headed the organisation for 13 years - a period during which a profusion of technology start-ups have emerged to challenge the company.
Ballmer, who had been under investor pressure for years for his perceived inability to improve Microsoft's performance and share price, announced in August that he would step down within 12 months.
Replacing the old guard
Todd Lowenstein, a portfolio manager at HighMark Capital management, which owns Microsoft shares, said of the departure of Gates: "This is long overdue. Replacing the old guard with some fresh eyes can provide the oxygen needed to properly evaluate their corporate strategy."
But not everyone agrees. Fort Pitt Capital group senior analyst Kim Caughey Forrest suggested that Gates could play an even larger role as the company reinvents itself.
"The company has been missing a technology visionary," said Forrest. "Bill would fit the bill."
Apart from a dip during the financial crisis of 2008 and 2009, Microsoft shares have remained virtually static for the last decade, up just 5.4 points or 19% since October 2003, and while it remains one of the world's most valuable technology companies - posting a net profit of $22 billion last year - a global shift from personal computers to tablets and smartphones has given rivals and former underdogs Apple and Google the upper hand.