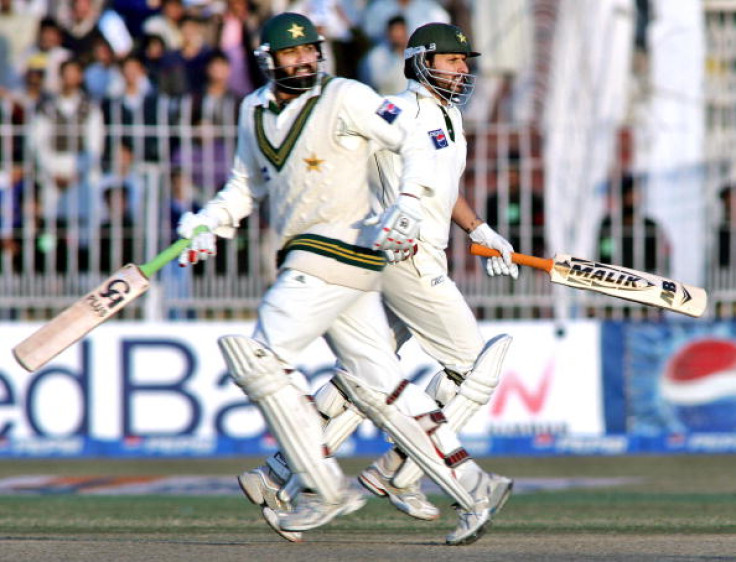 Pakistan batting legend and current chairman of selectors Inzamam-ul-Haq believes that Shahid Afridi deserves a proper farewell after serving the country for almost two decades. The flamboyant all-rounder was expected to be included as a 16thmember in Pakistan's squad for their Twenty20 series against West Indies, which begins from Friday (23 September) in the UAE.
The former captain had reportedly tried to convince the Pakistan Cricket Board (PCB) to pick Afridi for the T20 series, so that the 36-year-old can play a game and announce his retirement. However, the PCB scrapped the idea.
"In my opinion Shahid deserves to be given a farewell match so that he can announce his retirement properly and retire in a befitting manner," Inzamam said, as quoted by The Hindu.
According to various reports, PCB chairman Shaharyar Khan – who is currently recuperating in London after suffering from a heart ailment – and Inzamam-ul-Haq had both given approval for Afridi to be picked in the squad.
"Yes it is correct that a decision was taken and approved by Shaharyar and Inzamam that Afridi would travel to the UAE as the 16th player and appear in the final match against the West Indies before announcing his retirement and going out gracefully," a source said to PTI.
However, the plan was dismissed after the head of the executive committee Najam Sethi objected to the method of his selection, claiming that if the selectors were confident he was good enough to represent the country, then he should be included in the 15-member squad.
"Sethi made a point that the board would be setting a wrong example by including Afridi as the 16th player just to give him a chance to play his farewell international match and it was also not befitting for such a senior player. Sethi's argument is logical and he made it clear that he would speak to Afridi himself and settle the matter. Sethi will now meet Afridi in September and offer him the chance to accept a proper farewell event and announce his retirement," the source added.
The all-rounder has played 27 Tests, 398 One Day Internationals (ODIs) and 98 T20s for his country and had last represented Pakistan in the ICC T20 World Cup, which was played in India earlier this year.