Over the last few days, there have been groundbreaking jailbreak releases floating over the Internet, thanks to invaluable contribution from the elite group of hackers comprising MuscleNerd, Pod2g, i0n1c and the iPhone Dev Team. It has hardly been 48 hours since the release of Apple's new update and we hear the great news of unprecedented jailbreak updates available for download.
Meanwhile, the Firecore team of hackers have unleashed a new update of Seas0npass which jailbreaks Apple TV 2 / 3 on iOS 5.0.1 and iOS 5.1.1 for both Windows and Mac.
Seas0nPass's latest version - 0.8.4 has seen the light of day in such a short span of time with an apparent minimal effort from jailbreak developers that it is almost a joy ride for the worldwide community of jailbreakers. According to Jailbreak Untethered, it is a given fact that any jailbreak would take more than just hard work from jailbreak developers to breach Apple's security barriers in a short time and still pull off a blinder.
With due credit to jailbreak developers, Apple TV 2 / 3 users can now run Seas0nPass 0.8.4 for a successful tethered jailbreak on iOS 5.1.1, which is Apple's latest software update.
There are a couple of Apple TV software versions that need you to get your Apple TV connected to your computer during startup in order for the jailbreak process to be completed successfully. Here is a step-by-step guide on how to Jailbreak Your Apple TV 2 tethered on iOS 5.1.1 Using Seas0nPass 0.8.4 and accompanied by a step-by-step guide on how to use Seas0nPass for a "Tethered Boot".
There are a few pre-requisites you need to accomplish before we start jailbreaking your Apple TV 2/3 on iOS 5.1.1 with Seas0nPass tethered jailbreak tool.
A micro USB Cable
If you have any iPod, iPhone or iPad connected to your PC, please disconnect it.
How To Tether Jailbreak Your Apple TV 2 / 3 On iOS 5.1.1 Using Seas0nPass 0.8.4
1. Unzip the 'Seas0nPass.zip' file and launch Seas0nPass.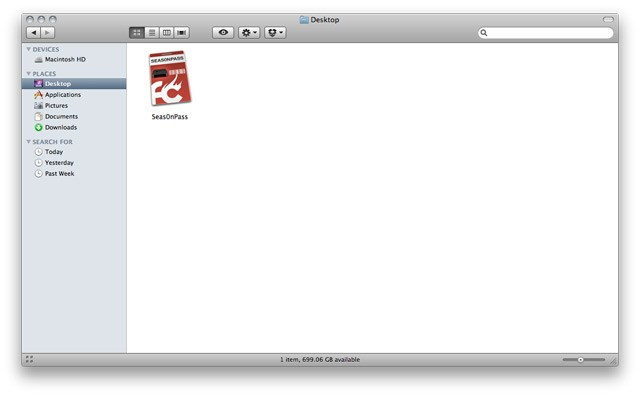 2. Hit the 'Create IPSW' button to start the jailbreak process.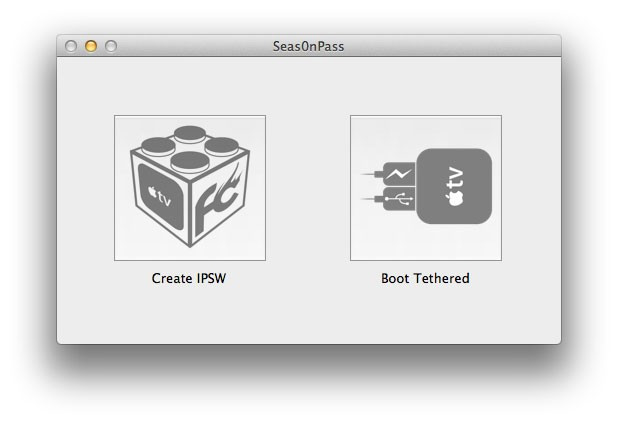 3. The latest Apple TV software will be downloaded and used to create a custom 'jailbroken' software file.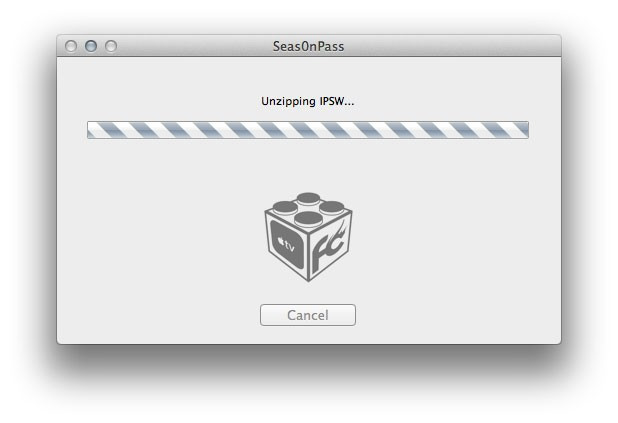 4. When prompted, connect your Apple TV to your Mac/PC using the micro-USB cable
5. Once the light on the front of the Apple TV begins to flash rapidly, point the remote at the Apple TV and hold both the MENU and PLAY/PAUSE buttons for 7 seven seconds. Note: This step will require the silver (aluminum) Apple TV remote that was included with the ATV2. The older, white (plastic) remotes will not work.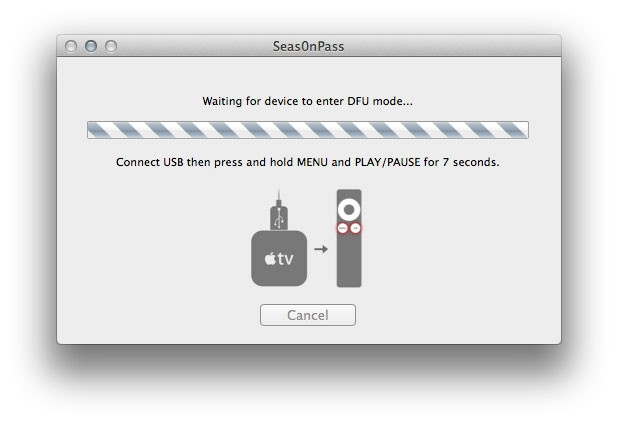 6. Now iTunes launches automatically and start the restore process.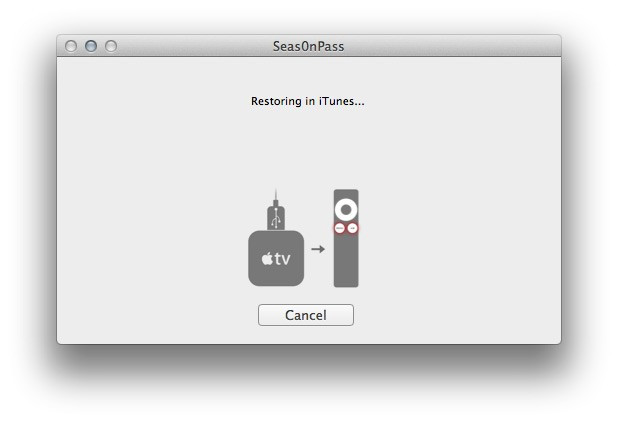 7. Once iTunes confirms the restoration process is complete, your Apple TV is successfully jailbroken.
8. Just to double-check the jailbreak was successful, look for a (temporary) red FC logo appearing in place of the Settings icon - as shown below.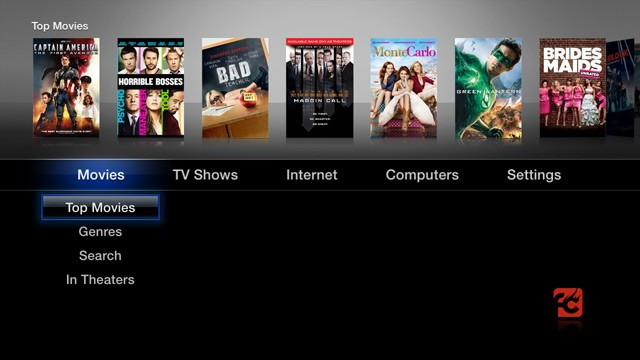 This ends the jailbreak process.
[SOURCE: Jailbreak Untethered]
MUST READ: iOS 5.1.1 Untethered Jailbreak: Pod2g Adds iPad 3,3 Support to Absinthe 2.0, Release Imminent
MUST READ: iOS 5.1 Jailbreak: Top Five Tweaks for iPhone and iPad [VIDEOS]
MUST READ: iOS 5.1.1 Jailbreak: How to Use Updated Redsn0w 0.9.11b4 on iPhone, iPad and iPod Touch (A4 devices)[VIDEO]