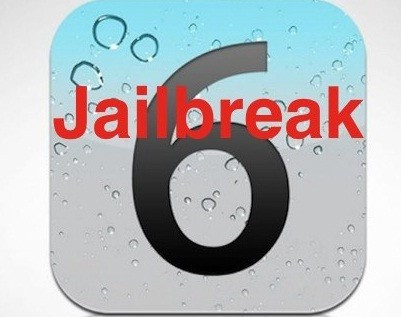 Although the iOS 6 is not yet officially jailbroken, the older A4 devices have already received the developer version of tethered jailbreak that requires manual installation of Cydia using SSH commands. Discerning jailbreak users would be craving to get a glimpse of iOS 6's new features and firmware enhancements, besides experimenting with their favourite jailbreak tweaks and apps.
Those users, who already have their favourite collection of jailbreak tweaks on iOS 5, would be wondering if it is a good idea to upgrade their device to iOS 6 at the expense of losing their most cherished jailbreaks. The big question is: what Cydia packages would be compatible with the new iOS or if it is actually worth the risk of doing it by trial and error.
Thanks to the industrious efforts of the jailbreak community, a handy little spreadsheet has been uploaded on Google Docs to enable potential jailbreakers to check if their favourite tweaks and apps feature in the compatibility list for iOS 6. As RedmondPie notes for instance, Ryan Petrich's Activator tweak is the most extensively used among a number of jailbreak packages, which would actually increase its demand among developers, who seek its confirmed functionality on iOS 6.
Meanwhile, certain apps such as the Multifl0w app switcher by Aaron Ash are reportedly incompatible with iOS 6, while the Barrel tweak by the same developer is fully compatible. A simple firmware update could fix the inconsistencies with the application frameworks and libraries to make the package compatible with iOS 6.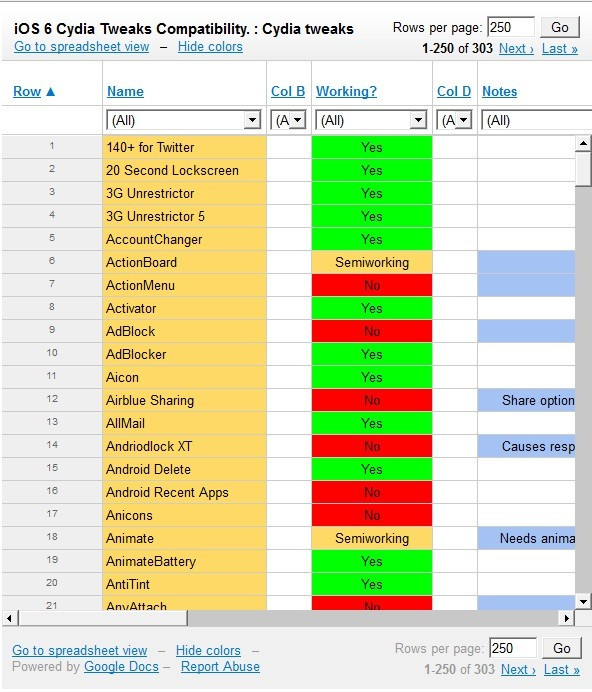 Check out the full list of your favourite tweaks that are compatible with the new iOS software in the Google Docs spreadsheet file (click here) created by theme designer Adam Insull. The spreadsheet file is apparently locked by its creator to prevent user editing. However, discerning users are requested to report back on errors and newly tested tweaks (to update the compatibility list) through an e-mail to Insull.
Those of you who are running iOS 6 on A4 devices can follow our step-by-step guide posted here to jailbreak your device using the latest version of RedSn0w.