Apple has released the biggest ever update to its iPhone and iPad software, with iOS 7 now available to download in the UK.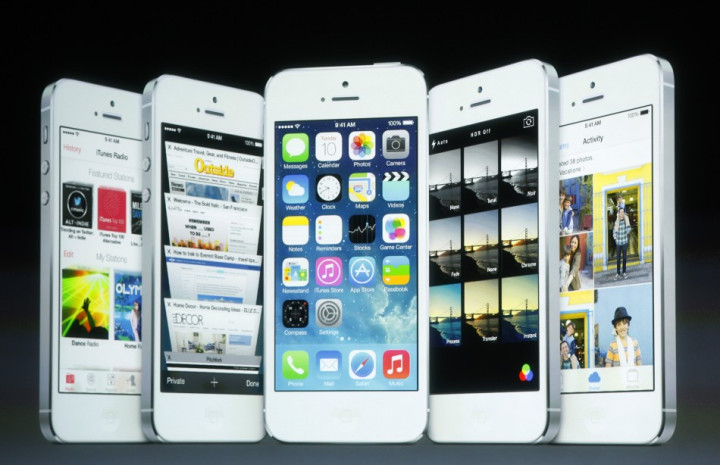 Apple has just made the update to its smartphone and tablet software available to download around the world, meaning that hundreds of millions of customers will be able to update to the latest version of iOS within hours.
However, as with previous updates of iOS, it is likely that Apple's servers will initially be swamped with requests for the software download as people look to be the first to update their iPhones and iPads.
We have compiled a comprehensive guide to downloading and installing iOS 7 as well as a compatibility guide to see if your phone or tablet will be able to avail of the update. In short all iPhones newer than and including the iPhone 4 and iPads newer than and including the iPad 2 will get the upgrade, along with the the more recent versions of the iPod touch.
iOS 7 is a major overhaul of the look of Apple's software and came about following the firing of Scott Forstall last year and the elevation of Sir Jony Ive to oversee the development of the software as well as the hardware for iPhones and iPads.
The new software has a flatter, simplified design and has done away with some of the real-world, skeuomorphic design language seen in the software in the last six years.
Unlike its competitor Google, Apple has kept tight control of both the hardware and software side of its business and is therefore able to upgrade virtually all of its customers' phones and tablets at once. Google's Android update system is much more fragmented meaning even new smartphones are left waiting months for Android updates.
iTunes 11.1 and iTunes Radio
In conjunction with releasing iOS 7 Apple has released iTunes 11.1 which brings with it iTunes Radio, which allows users to listen to over 250 radio stations based on particular bands, singers or genres of music - though the service is only available in the US at the moment.
iTunes 11.1 will also be required if you want to back up a phone or tablet which is running iOS 7.