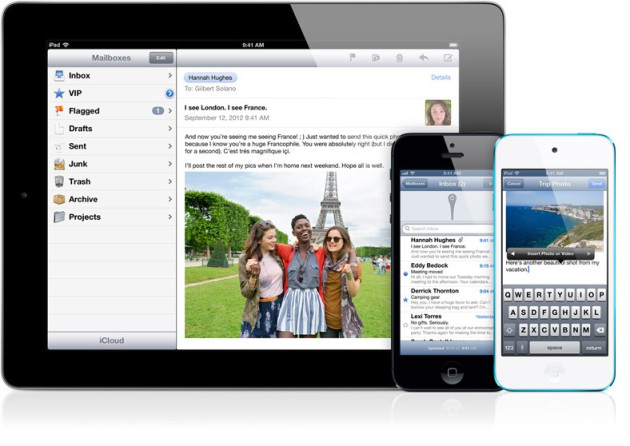 With the release of iOS 6, some users who updated their device to Apple's latest mobile operating system, have reportedly experienced trouble when trying to connect to Wi-Fi network.
Ars Technica reported that the cause of the issue was a combination of iOS's default behaviour of connecting to a Wi-Fi network alongside some trouble at Apple's end. Whenever the iOS connects to a Wi-Fi network, it reportedly checks to see if the network needs "additional credentials", making an attempt to access success.html file on Apple's official website.
If the particular file is seen, then the iOS knows that it has internet connectivity, otherwise the iOS assumes that the network requires some additional verification. When users tried to hit the URL with a web browser they were redirected to a 404 error page saying "Page not found".
Apple fixed the issue helping to restore Wi-Fi connectivity for iOS 6 users but the problem seems to persist. Though users try rebooting their router or even resetting it, the iOS 6 Wi-Fi issue seems to continue.
A user has reported that Wi-Fi is grayed out, while some others claim that the iOS 6 upgrade has weakened the Wi-Fi sensitivity under the thread titled: "Wifi not working on IOS6", on Apple's Support Communities.
"I can connect to my home wifi, but that connection sticks for seconds at a time as it switches over to 3G and back again. I have reset my network settings, activated airplane mode, switched wifi on and off, restored my phone to factory settings, visited the apple.com "success" page and so many other things I have seen on these forums and I STILL cannot get it fixed," a user known as tsarbomba claims on Apple Support Communities under a thread titled: "Anyone still having IOS6 wifi issues?".
A user known as @bagjaap has provided a fix for the Wi-Fi issue under the thread titled: "Wifi not working on IOS6", on Apple's Support Communities.
Take a look at the steps below:
Settings>>Safari>>"Clear History" and "Clear Cookies and Data"
Turn your Cellular Data off by heading to Settings > General > Cellular > Cellular Data (OFF) > Enable 3G (OFF)
To maintain the Wi-Fi, go to Settings > Wi-Fi > (Network name) > HTTP Proxy (Auto) + Leave URL empty
You can also check out the methods below to fix the iOS 6 Wi-Fi problem, courtesy Tablet Crunch. IBTimes UK cautions users to proceed with the method at their own risk and we will not be held responsible for any consequences.
Method 1:
Go to the homescreen of your iPhone or iPad and tap the "Settings" app
Find "General" and tap it
Find "Reset" (located at the bottom) and tap
Find "Reset Network Settings" and tap it
Users are advised to tap only the "Reset Network Settings" option.
Method 2:
Go to your homescreen and tap "Settings"
Tap on "Wi-Fi"
Select "your network name"
Click the small blue circle with the white arrow next to your network name - this will open the settings of your specific network
Scroll to bottom of screen and set HTTP Proxy to "Auto"