Apple has rolled out four beta iterations of iOS 7 ever since the company announced the new iOS platform at the Worldwide Developer Conference on 10 June in San Francisco. Recently, iOS 7 Beta 4 was rolled out with an expiry date of 12 September and hence the release details of iOS 7 Beta 5 gains precedence.
Internet is now abuzz with speculation of a possible release date for iOS 7 Beta 5. Rumours suggest that there will be two more beta iterations followed by the iOS 7 Golden Master, which will precede the final public release of iOS 7.
If past is any indication, Apple is likely to release the next beta iteration of iOS 7 a couple of days before the new iPhone release in September. In other words, iOS 7 final release is widely expected in mid to late September.
According to iPhone Hacks, a tipster at BGR has revealed an interesting pattern about the expiry date for Beta updates and the release date for the next Beta update. The pattern, quite surprisingly, holds the clue for the release date of next iOS 7 Beta iteration.
Here is the list of release dates and expiry dates for all four Beta iterations rolled out till date and the prediction for iOS 7 Beta 5:
Beta 1:
Release: 10 June 2013
Expiry date: 24 July 2013
Beta 2:
Release: 24 June 2013
Expiry date: 8 August 2013
Beta 3:
Release: 8 July 2013
Expiry date: 29 August 2013
Beta 4: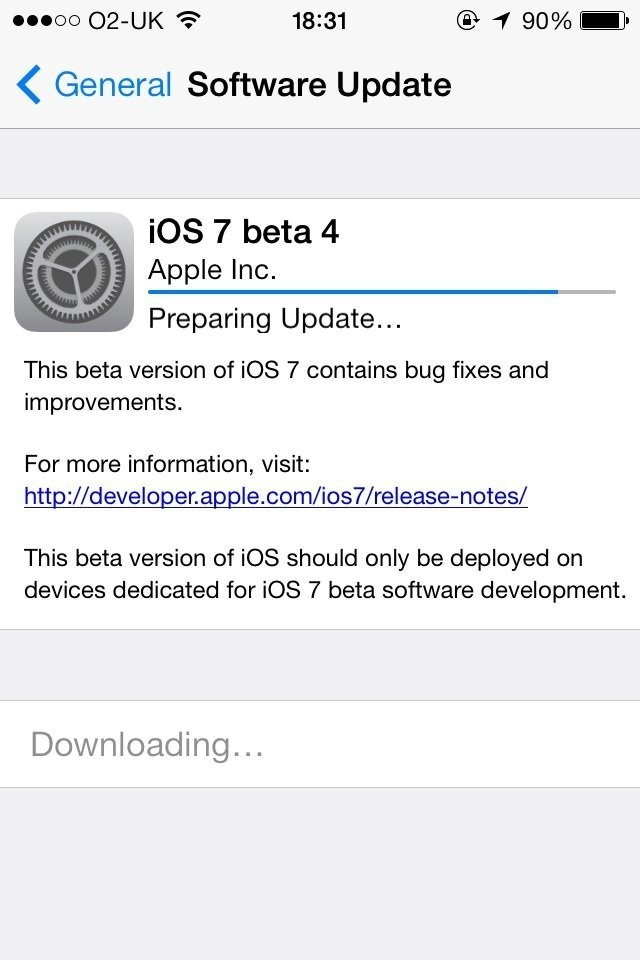 Release: 29 July 2013
Expiry date: 12 Sept 2013
PREDICTION:
Beta 5:
Release: 12 August 2013?
One close look at the above release dates and expiry dates reveals that Apple has released subsequent iOS 7 Beta updates exactly one month before the expiry of previous Beta iteration. Given the pattern of release and the fact that all Betas so far have been released on Monday, Apple is likely to release iOS 7 Beta 5 on Monday, 12 August.
Furthermore, iOS 7 Beta release date pattern suggests that the recent security breach at Apple Developer Center may not have actually affected or delayed the release of iOS 7 Beta 4, as it happened in line with schedule.