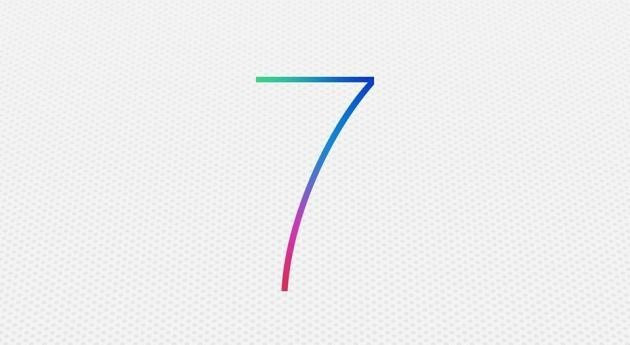 Apple recently rolled out its fourth iteration of iOS 7 beta to developers via its iOS Developer Program. The latest iOS firmware is now available for download via iOS Dev Centre as well as an Over-The-Air (OTA) update for the following iOS devices: iPhone 5, iPhone 4S, iPhone 4, iPad 4, iPad 3, iPad 2, iPad mini and iPod touch 5G.
NOTE: Those who have already upgraded their device to the latest version of iOS, can follow our step-by-step guide to downgrade iOS 7 Beta to more stable iOS 6 versions.
iOS 7 beta 4 comes with the build number "11A4435d" whose download size varies from 200MB to 264MB, as reported by iPhone Hacks. The OTA update is reportedly working fine for non-developers as well.
The new beta version of iOS 7 brings a few noteworthy bug-fixes and feature enhancements over its previous build (iOS 7 beta 3). Here is the list of some key changes ported into the new beta iteration of iOS 7:
OS usability and fluidity improvements
Animations run faster and better-optimised
Enhanced lockscreen UI
Messages app now displays only the last letter of your correspondent's surname
The Spotlightsearch UI gets minor tweaks with addition of a cancel button
The HDR button in camera app is moved to a strategic position
TheMapsappicon is slightly modified
Swipe is enabled between the three separations inNotificationCenter
Siri now includes Q&A section for new users
UI changes for Phone app
Revamped buttons on incoming call screen
Filters within the Camera app now supported on iPhone4S
Reminders app gets a search function
AirPlay icons are now custom-modified for each iOS device
Siri history can be viewed even after closing the Siri screen
Shuffle all songs feature is now back inMusicapp
iOS 7 beta 4 is said to expire on Thursday, 12 September, according to a recent Twitter update by iH8sn0w. Given the beta 4 expiry date, the final public release of iOS 7 is widely expected to arrive in third week of September and precede the release of next iPhone. In other words, Apple reportedly plans to release two more beta iterations followed by the Gold Master (GM) preceding the final public release of iOS 7.
Apple recognised developers and iOS users (with registered UDID) can now download iOS 7 beta 4 via direct download links below:
IBTimes UK brings you a step-by-step guide to install iOS 7 beta 4 legally on your iPhone, iPad, iPad Mini or iPod touch 5G, courtesy of Redmond Pie.
Pre-Requisites
How to Install iOS 7 Beta 4 via Developer Account or Registered UDID on iPhone, iPad, iPad Mini or iPod Touch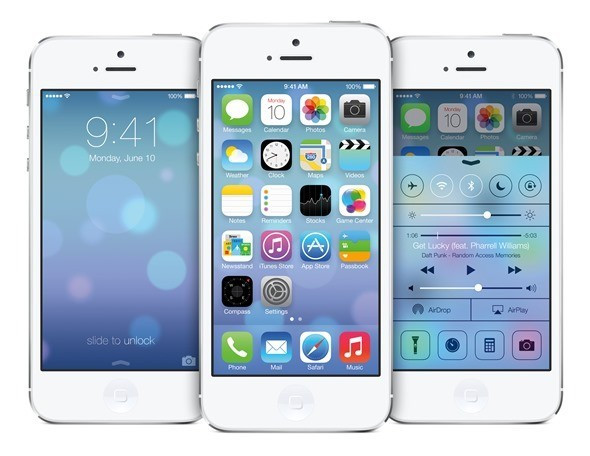 Step 1: Copy/paste the following URL into your browser:"developer.apple.com/programs/ios/" to sign up for the iOS Developer Program at iOS Dev Center.
NOTE: A registered Apple ID is required to access developer enrolment program. The registration process costs you $99 per annum in US or £60 per year in the UK. The process involves entering your account info, select a program type, review and submit your program, agree to the terms and conditions, purchase the program type you selected and finally activate the program.
Step 2: After program activation, copy the following URL into the browser: "developer.apple.com/devcenter/ios/index.action" Then sign in to your account using your registered Apple ID.
Step 3: After signing in, find and register your device's UDID on the developer website. To find your device's UDID: connect it to iTunes, select it and then click on the serial number to reveal its UDID. Then copy it by pressing Ctrl+c on Windows or Command+C on Mac. Now, navigate to the URL:developer.apple.com/account/ios/device/deviceList.action in your web browser and assign any suitable name for your device. Then insert the UDID and hit Continue to register your device.
Step 4: To download iOS 7 Beta 4, choose iOS 7 SDK Beta on the developer website and then click on Downloads or use the direct download links above. Finally, download the IPSW file meant for your device.
Step 5: Your download file should be in ".dmg" format. If you are running on a Mac, extract the .IPSW from the .dmg file locally or if running Windows, then you will need a program such as 7-Zip for this task.
Step 6: Once the .IPSW file is extracted, you can easily restore your device to the latest firmware via iTunes. Verify that your important data is backed up to avoid data loss during the restore process.
Step 7: Connect your device to computer (PC or Mac) by holding Shift key in Windows or Alt key in OS X and then click Restore. Now, select the .IPSW file that you extracted in Step 5 via iTunes
Step 8: Wait for a few minutes while iTunes completes the restore process and your device is all set to run iOS 7 Beta 4.
ALSO READ: iOS 7 Beta 6: Install Legally via Developer Account or Registered UDID [TUTORIAL]