How to Imitate iOS 7 Beta on Jailbroken iOS 6 Device with Cydia Tweaks [Tutorial]
Latest Cydia jailbreak tweaks can transform your iOS 6 device to iOS 7 look-alike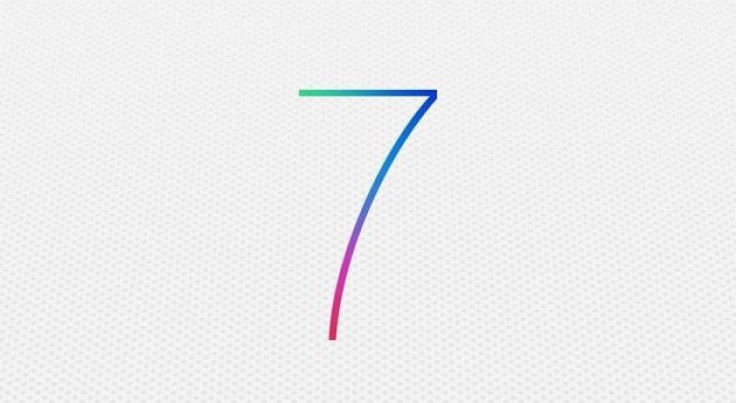 Apple recently launched the iOS 7 Beta 1 for developer testing at the annual Worldwide Developer Conference (WWDC) in San Francisco. IBTimes UK recently posted a step-by-step guide to downgrade iOS 7 Beta to more stable releases such as iOS 6.1.3 or iOS 6.1.4 in order to install custom jailbreak tweaks and apps.
Those who have already upgraded their device to iOS 7 Beta can follow our step-by-step guide to downgrade iOS 7 Beta to the latest iOS 6 versions. Conversely, those who are still undecided on upgrading have some great news.
As Redmond Pie points out, several new features found in iOS 7 are now accessible via Cydia's latest jailbreak tweaks, and hence the iOS 7 upgrade is no longer needed. In other words, the latest Cydia packages and tweaks can emulate iOS 7 on a jailbroken iOS 6 device with latest features and UI additions.
A jailbroken iOS 6 device can be transformed into iOS 7 look-alike by installing a few simple jailbreak tweaks and themes. A complete list of necessary Cydia packages and tools along with their prices and repos are given below (courtesy of Redmond Pie):
iOS 7 Theme for iPhone: It is the icon set used in the video for incorporating iOS 7 icons to replace the boring iOS 6 stock app icons. It can be downloaded via MacCiti repo for free.
iOS 7 Bars And Battery: It offers an identical status bar to iOS 7, including the new flatter battery icon, and dots in replacement for signal bars. It is also downloadble via MacCiti repo for free.
BlurriedNCBackground:provides the functionality required to have a Gaussian blur effect which replaces the familiar linen NotificationCenter background. This tweak is available for free on the BigBoss repo.
CardSwitcher: This tweak is used to replicate the iOS 7 AppSwitcher. It almost mimics the multitasking functionality found in iOS 7, and costs £1.3 ($1.99) via BigBoss repo.
Thin Lockscreen: This theme provides a very minimalist approach to the lock screen, and looks incredibly similar to the iOS 7 lock screen. It is available via the Patrick Muff repo for free. It can be accessed by adding the source "patrickmuff.ch/repo" to your Cydia sources and the lock screen wallpaper is found here: goo.gl/SkxzY
FolderEnhancer: This tweak is used to emulate the functionality and appearance of iOS 7 folders. It is available for £1.6 ($2.49) from the BigBoss repository.
Auxo: This tweak replicates the functionality of Control Center within iOS 7. Though it looks a bit different, the functionality it offers is almost same and even considered better with the addition of app switching. It is priced at £1.3 ($1.99) from the BigBoss repo.
DeepEnd: It produces a parallax effect by moving your home screen wallpaper, in sync with the accelerometer motion detection from your device. It offers a very cool 3D effect to your springboard, and is downloadable for free on Ryan Petrich's beta repo (rpetri.ch/repo).
BytaFont + Roboto Light: These tools provide a font that precisely resembles the default font found in iOS 7. Both are available for free from Cydia.
Check out the video tutorial below, courtesy of Redmond Pie:
© Copyright IBTimes 2023. All rights reserved.