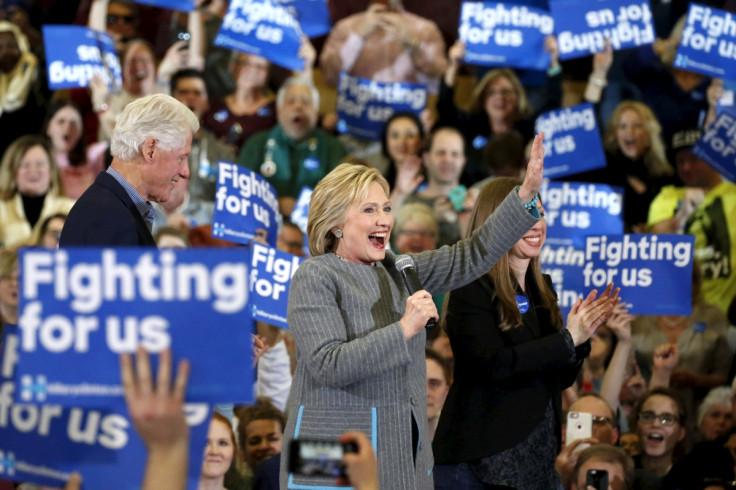 The Iowa caucuses are to formally kick off the US presidential race amid freezing temperatures and snowfall forecast. Democratic frontrunners Hillary Clinton and Bernie Sanders are deadlocked in the race while Republican favourite Donald Trump holds a slim lead over Ted Cruz. As the first votes of the 2016 election cycle are set to begin, other underdogs are hoping for a miracle.
The caucuses — which have a mixed track record of predicting the nominations, leave alone the presidents — are part of the four-stage election process in which voters will have a say for the first time. In Iowa, a small state dominated by conservative population and corn industry, the Republican candidates will gather support through secret ballots held across the caucus sites while the Democratic contenders will have to physically assemble their supporters at designated spots to prove their mettle. Iowa will be the first of 10 US states where caucuses are held, while the remaining 40 states will go for primaries.
Trump, who is widening his support base, told his supporters on the eve of the caucus: "We really are on the cusp of something so big. But it all doesn't matter if you don't vote. I don't care if you're feeling horrible, you have a 104 temperature, if your wife leaves you for another man, get out and vote." The latest poll by the Des Moines Register gave Trump 28% points, placing him ahead of his nearest rival Cruz, who has 23% support.
The billionaire Republican managed to pull a surprise by plucking his mother's bible adding: "I want to thank the evangelicals. I will never let you down." The majority of Iowa, which has a population of about 3.1 million voters, are evangelical Christians.
On the other side of the political spectrum, Clinton leads Sanders — the senator from Vermont — 45% to 42%. She desperately needs to win in Iowa if she has to unsettle her opponents. The former first lady faces added pressure as her fellow Democrat is widely expected to seal his victory in his heartland of New Hampshire — where a primary will take place on 9 February.
"I hope you will caucus for me. I hope you will fight for me. I will fight for you," Clinton implored her supporters in her fiery final rally ahead of the caucus.