iPad 3 Rumours Lift Apple Shares to Over $500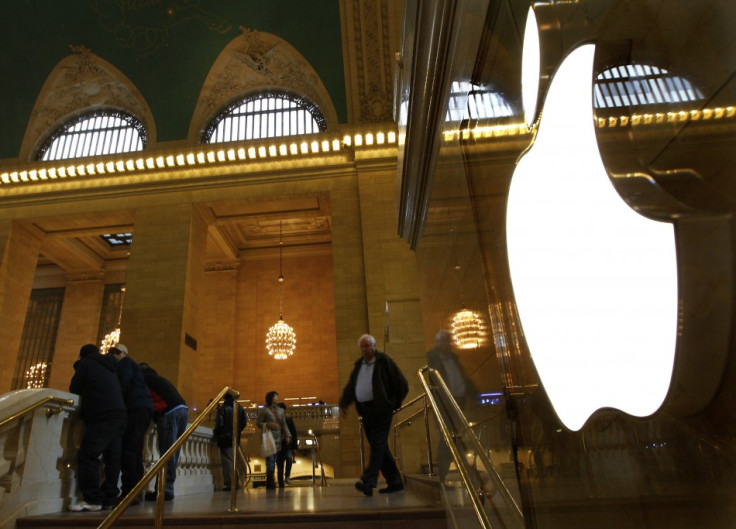 Rumours surrounding iPad 3's release in early March have sent Apple (AAPL) shares soaring over $500, with a net surplus of 5 per cent rise in stock value in the last two days alone. Apparently, Apple's stock surge is spurred by the company's first quarter earnings announced on January 24.
Quite interestingly, iPhone, iPad and Mac products figure in the scheme of the company's record revenues and profits through all-time sales records. Besides, Apple shareholders need to know some revelations linked to Apple's market capitalisation in recent months. The key points to note are:
* The gain amounts to more than $15 billion in market capitalisation, propelling Apple's stock valuation to nearly half-a-trillion dollars.
* Apple net stock value beats both Microsoft (MSFT) and Google (GOOG) combined.
* Apple is 52X bigger than blackberry-maker Research In Motion (RIMM)
* Since last December Apple shares have surpassed the entire proposed value of Facebook as a company.
With the Apple stock hovering over $500, shareholders are in a fix. Investors need to evaluate if the release of ipad 3 would further boost the stock or if they can cash in on the current boom.
The grand release of iPad 3 could actually propel the Apple stocks over $500 initially, but there could be a correction later on, according to Jon Najarian, co-founder of TradeMonster.com.
Beyond the aforementioned gains, anaylsts and market-watchers see the company's stocks hovering over the half trillion dollar mark. An updated share price quote from Goldman Sachs last month puts Apple's shares at $550 after the firm's reestimation of iPhone sales, a price point that would put it beyond the $12 billion milestone.
Apple TV or "iTV" Impact
Although, the release of iPad 3 may not have great impact on Apple's net share value, the advent of iTV or Apple TV will undoubtedly uplift the tech holy grail. Besides, Google's attempts at reinventing the television industry will raise the stakes in the battle of titans in the entertainment arena.
What could this mean to consumers? It would likely "dis-intermediate the cable companies", according to Najarian. In other words, consumers would break free of using a cable company to receive the satellite TV broadcast services. This would mean promotion of DTH (Direct To Home) services and enabling users to pay only for content they watch, instead of buying a package of 100-odd channels they would never watch.
Expect the winner of the living room television battle to gain untold billions in profits for the next decade. Though the Smart TV's are still entirely a rumour, Apple is the front-runner in the rapidly evolving home entertainment technology.
Must Read: iOS 5 Jailbreak: Top 10 Apps and Tweaks for Your iDevice
Must Read: iPad 3 Launch Imminent: Other Expected iDevices in Pipeline and iOS 5.1 Upgrade Tutorial
Must Read: Diet Soda Addiction Can Kill You: Research
Must Read: Purple Squirrel Set Free, Leaves behind Mystery [PHOTOS]

© Copyright IBTimes 2023. All rights reserved.