iPad Air 2 Goes Into Production With Anti-Glare Screen
iPad mini 3 coming before end of the year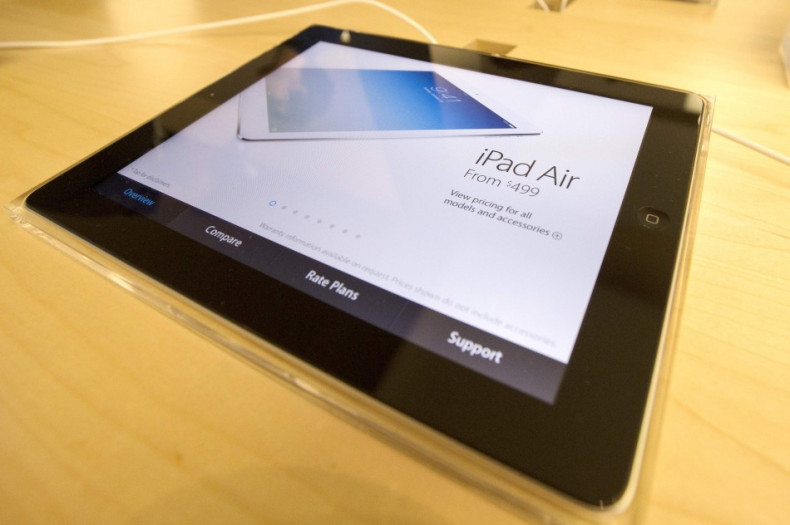 Apple's latest iPad has gone into production in China and will launch in the coming months with an anti-glare coating on its screen to make it more readable, according to people familiar with the matter.
Speaking to Bloomberg, the sources said the full-sized successors to the iPad Air will be unveiled at "the end of this quarter or early next" in time for the lucrative Christmas shopping period.
The sources also revealed Apple is planning on putting a new "anti-reflection coating" on the iPad's screen to make it more readable, a process that could affect the yields on the larger device meaning it could be in short supply for Christmas.
The sources speaking to Bloomberg confirmed a new version of the smaller 7.9in iPad mini was entering production and would be launched before the end of the year. But the sources had no details about any new features the iPad mini 3 would include.
Release date
Apple is widely expected to hold a media event on 9 September when it will unveil its new iPhone 6 models, which are widely reported to have 4.7in and 5.5in screens.
Apple typically holds separate events to launch its iPads and so we could be looking at an October unveiling for the iPad Air 2 and iPad mini 3, with the tablets going on sale towards the end of October or beginning of November.
Apple is also widely rumoured to be ready to launch its much-anticipated iWatch, a health-focused smartwatch-come-fitness tracker. The company would likely combine the launch of new iPads with that of the iWatch, which would be the headline attraction.
Sales of Apple's tablets have been sliding of late, with the company reporting year-on-year declines in sales of iPads for the last two quarters.
The explosion of the tablet market in the wake of the launch of the original iPad in 2010 has tapered off, with Gartner predicting sales will slow further in 2014.
Apple will be hoping its partnership with IBM will give it a larger presence in the enterprise market where there is still a lot of potential for growth.