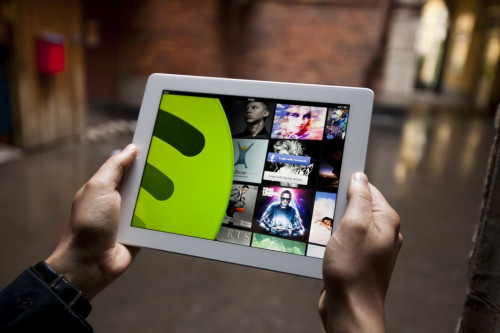 As the Apple Mac turns 30, the world of computing is changing forever, as we move out of the era of desktop PCs and laptops to an age when everything is mobile.
Apple launched the tablet revolution just four years ago with the original iPad, and just like the smartphone market we have seen multiple Android-based tablets emerge to challenge Apple's dominance.
While Apple, Samsung, Amazon and Google are all big players in the tablet market, 2013 saw the emergence of other players into the market, most notably Tesco with its highly-popular Hudl tablet.
So what can we expect this year? Here we look at the major releases from the major manufacturers to help you decide if now is the time to upgrade or hold on until later in the year for something better.
---
Google Nexus 8
Probable Release Date: Summer 2014
---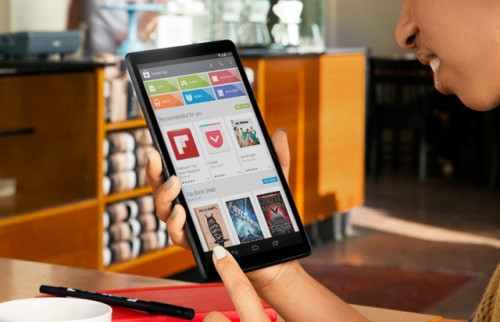 Google essentially created the budget 7in tablet market with the original Nexus 7 in 2012 and last year's model built on that success with a thinner and lighter tablet which had a much-improved screen.
However despite the low £199 price of the Nexus 7, it is now seen as one of the more expensive 7in tablets, with the likes of the Tesco Hudl and Amazon's Kindle Fire undercutting it.
So, rumours that Google will go bigger rather than cheaper with the next Nexus could have something to them.
The rumours began when a larger, unnamed tablet appeared in a promotional video for Android last November. Since then we've seen reports that the new tablet will be powered by an Intel Bay Trail chip and it is likely that the partnership with Asus will continue.
With both versions of the Nexus 7 released at Google I/O in June, we don't expect Google to break with tradition with the Nexus 8 in 2014.
---
Apple iPad Pro
Probable Release Date: October 2014
---
Apple has always maintained a strict control over the sizes of its smartphones and tablets. The iPhone is only available in two sizes, as is the iPad.
2014 is likely to see a big change however, with Apple said to introduce a larger screened iPhone 6 and a larger iPad, which is said to have a 12.2in screen and sit somewhere between the iPad Air and MacBook Air.
Following in the footsteps of the company's MacBook lineup, a larger, more powerful and more expensive Pro model would fit neatly above the current Air and mini - and make sense for Apple.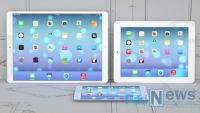 The screen could be a 4K monster, but is likely to be just 2K and the higher resolution panel will likely drive price up too much.
There are also suggestions that Apple could bring Mac OS X to the tablet, making it much more of a business tool than if it stuck with iOS.
With pricing likely to fall somewhere between iPad Air (£399) and MacBook Air (£849) we are expecting to see the iPad Pro launched in October alongside updated iPad Air and iPad Mini models.
---
Tesco Hudl 2
Probable Release Date: September/October
---
It's not too much of a stretch to say that the Hudl Android tablet from Tesco was the big tablet hit of 2013 - in the UK at least.
The supermarket chain announced it sold more than 400,000 units in three months and with the £119-tablet selling out in most stores, it seems as if demand outstripped supply in many places.
And therefore it is no surprise that the company is already working on an update, with the company's chief executive Phillip Clarke saying in December 2013 that it is working on an "enhanced version."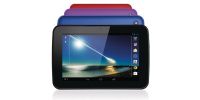 The original was introduced less than six months ago so Tesco will look to ride the wave of success for as long as possible with a yearly update the most likely outcome.
There is no indication of what "enhanced" means yet but an increase in screen resolution and processing power are expected.
Many expect Tesco to use the Hudl tablet as the first in a range of Hudl-branded consumer electronics which could include a smartphone and larger tablet.
---
Amazon Kindle Fire HDX+
Probable Release Date: September
---
All the talk about Amazon and consumer electronics at the moment is about the company's potential smartphone launch in 2014.
And while a Kindle Fire smartphone is a possibility this year, an update to its Kindle Fire tablets is almost guaranteed.
The company currently offers four versions of the tablet - the older 7in Kindle Fire HD (£119) and 8.9in Kindle Fire HD (£179) - and the 2013 versions - the 7in Kindle Fire HDX (£199) and the 8.9in Kindle Fire HDX (£329).
Going on the Kindle Fire > Kindle Fire HD > Kindle Fire HDX naming trend, we are predicting that Amazon's new tablets will be called the Kindle Fire HDX+ - though we could be wrong.
The question is, what will Amazon bring in 2014? The Kindle Fire HDX already have the best screens out there and the 2013 redesign means they are about as slim and light as they can get.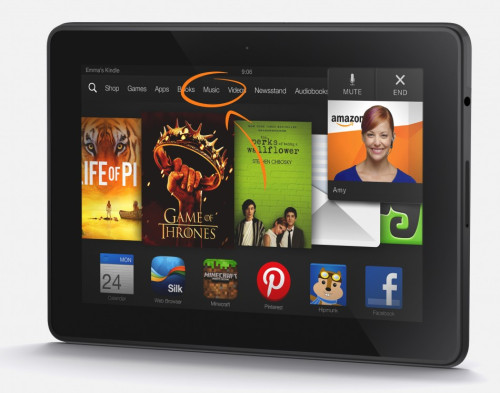 Therefore the 2014 models are likely to innovate in software rather than hardware, building on the improved interface of its heavily forked version of Android along with innovative features such as MayDay.
It is getting to the point with the Kindle Fire range that a yearly update is becoming iterative rather than revolutionary, but for those using 2012 models or older, then the 2014 tablets will certainly offer a decent option at a decent price.
---
Google Nexus 10
Probable Release Date: Summer 2014
---
The Nexus 10 tablet was a big of a miss compared to its popular sibling the Nexus 7 when it launched in 2012. Google was widely expected to update the larger tablet in 2013 but it failed to emerge despite lots of rumours and reported specs.
Here we are in January 2014 and we are no closer to knowing if and when Google will release an updated 10in tablet. We've seen a number of renders of the tablet but most have been disputed.
It seems as if the spec sheet of the Nexus 10 2 (it will never be called that....surely) has been widely agreed upon by online speculators - featuring an Exynos 5 processor with 3GB of RAM, a WQXGA resolution display (2560x1600 pixels) and both 3MP and 5MP cameras.
Samsung is said to be the hardware partner once again, though considering the poor showing of the first, and the success of partnerships with LG (Nexus 4 and 5) and Asus (both Nexus 7 tablets) we wouldn't be surprised to see Google move.
If the updated Nexus 10 is to make an appearance in 2014, it's likely to be at Google I/O in June alongside the Nexus 8 and is likely to cost the same as the original at launch (from £319).