Looking for a great tablet to buy this Christmas? Here are the top five 7in tablets we've seen in 2013 from Amazon, Apple, Google, Samsung and Tesco.
Buying a tablet this Christmas will be much harder than in previous years as there is now more choice than ever before, if you look at the streams of different Android tablets that have been released onto the market this year by everybody from traditional electronics giants to small, independent companies and even supermarkets.
You're likely to be spending a lot of time on your tablet, so bearing that in mind, we've put together what we think are the five best tablets we've seen in 2013, in terms of performance, display and usability:
Kindle Fire HDX 7in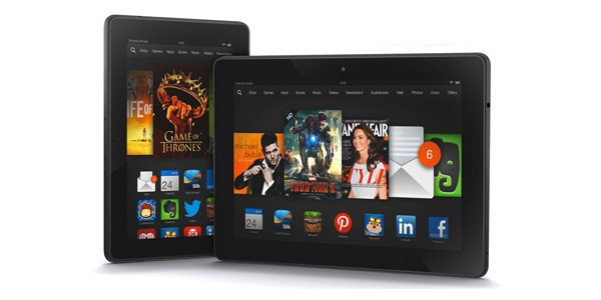 Amazon has improved its Kindle Fire tablet, releasing the new Kindle Fire HDX, which is thinner and more attractive than its predecessor. Movies and magazines look great on this tablet, as the display boasts a 1920 x 1200 pixel resolution with a pixel density of 323 pixels per inch (ppi). The performance is really fast and the speakers on the back don't suffer from distortion. The only downside is that the Kindle Fire HDX does not have access to Google Play, so you're left with a rather limited number of apps.
The Kindle Fire HDX 7in is available from £199.
iPad mini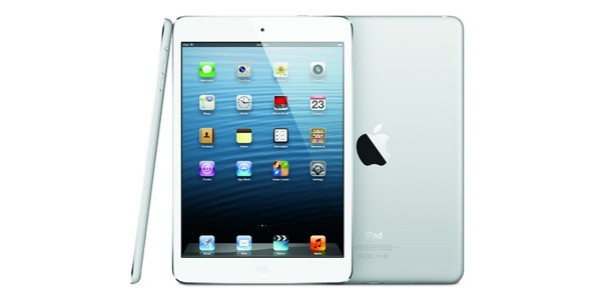 Always felt that the iPad was too big? Apple's 7.9in iPad mini might be more what you're looking for, with its brilliant high-resolution Retina display and A7 chip that offers a really powerful performance. Apart from the battery life lasting 10 hours, the iPad mini comes with handy built-in apps that the Mac is famed for, such as iPhoto, iMovie, GarageBand, Pages and Keynote. You can choose to have either 16GB, 32GB, 64GB or 128GB of storage, but the 16GB version is already more expensive than its competitors.
The iPad Mini is available from £249.
Nexus 7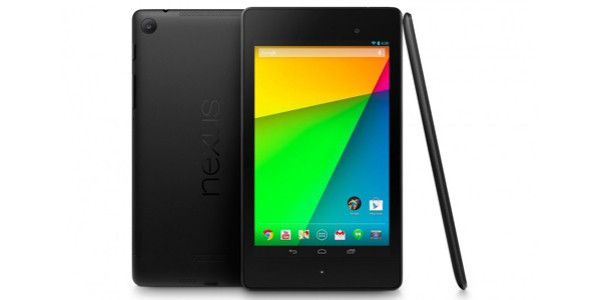 Google's Nexus 7 tablet was already a force to be reckoned with in 2012, but its new, revamped version is even better. Thinner, lighter, narrower and taller, the Nexus 7 fits perfectly into the palm of your hand and the screen is stunningly good with a 1200 x 1920 pixel resolution giving it a pixel density of 323ppi, while the powerful quad-core Snapdragon S4 processor means that HD video playback, 3D gaming, multi-tabbed web browsing and audio and video streaming are all a breeze. The only drawback we could see is that there is no microSD card slot to extend storage, and some Android apps are not yet optimised for tablets.
The Nexus 7 is available from £199.
Tesco Hudl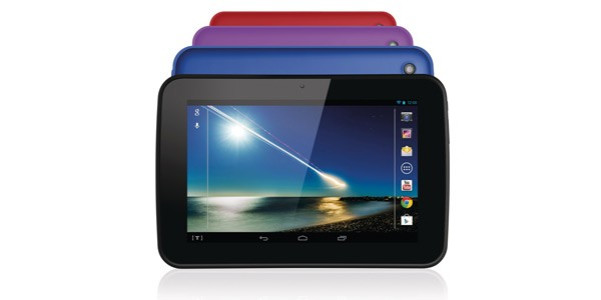 You wouldn't think that a tablet launched by a supermarket would be any good, but you're in for a surprise. While colour reproduction is not as good as the other tablets in our list, the screen resolution of 1440 x 900 pixels with a pixel density of 242ppi is superior to the 2012 edition of the Nexus 7. The tablet runs a straight version of Android 4.2.2 (Jelly Bean) which really helps to boost performance, while movies and streamed content look really good. Add 16GB of storage, easy access to Tesco's services and movie rental app Blinkbox, as well as Google Play, and what you get is a steal for the price.
The Tesco Hudl is available from £119.
Galaxy Note 8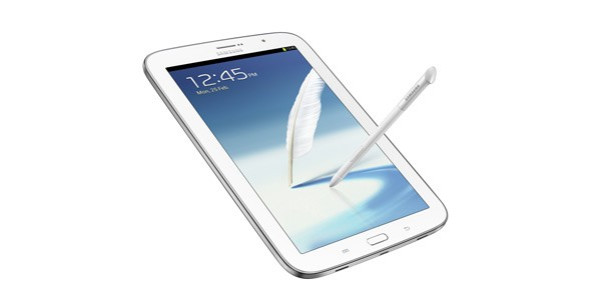 Samsung have improved their Note range with the Galaxy Note 8, producing a tablet which sits between its 7in Galaxy Tab and 10in Galaxy Note 10.1. The screen resolution of 800 x 1280 and a pixel density of 189ppi is a little bit lower than the other tablets on this list, but the 8in screen means more space and the S Pen stylus is a handy addition. We're not entirely convinced by the Touchwiz user interface which adds new icons, apps and some annoying sounds, but the performance and battery life is pretty good, lasting for two full days of heavy use.
The Galaxy Note 8 is available from £299.