Vodafone is currently giving the iPhone 4 away for free on its £39 a month contract and O2 is giving away the iPhone 3GS for free on a £21.50 a month contract, suggesting that the neworks are shifting old stock ahead of an iPhone 5 launch.
Following the discounting of older models in previous years, this would indicate that retailers are trying to sell off remaining stock in anticipation of the imminent announcement and release of the iPhone 5.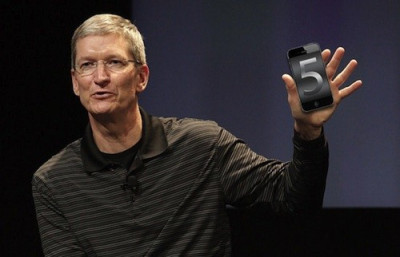 Apple has yet to announce the much-anticipated iPhone 5, but reports suggest that the company will be holding a media event, hosted by new CEO Tim Cook, at its Cupertino headquarters on October 4, with the phone due out later in the month.
Giving the phone away for free with a £39 a month contract goes to show how cheap the iPhone has become since its launch in 2007. The original iPhone retailed for £269 on a similar contract from O2.
As always, the cheapest way to buy an iPhone 4 is to buy the device outright for £428 and find a cheaper contract elsewhere, but for existing Vodafone customers due for an upgrade, the offer of a free iPhone 4 will surely be tempting.
Along with the iPhone 5, Apple will be introducing the new operating system iOS 5, which will bring a new notifications system among other updates, to the iPhone, iPad and iPod touch, along with updates to the iPod touch and the launch of iCloud.