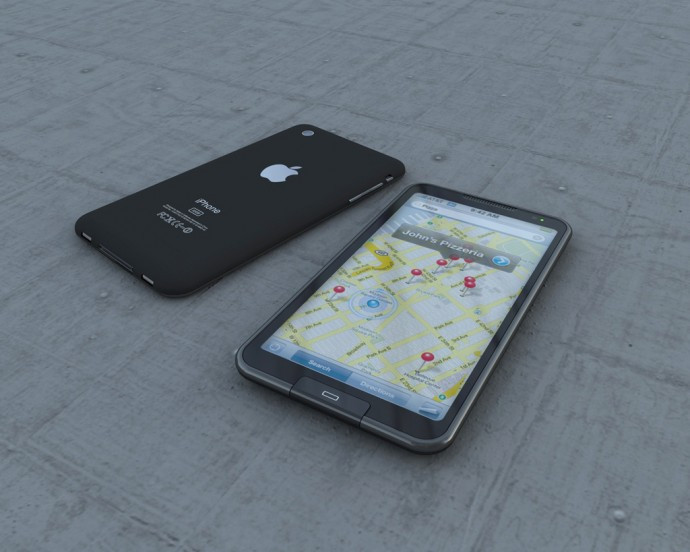 References to the iPhone 5 and iPad 3 have been found in the latest iOS software update from Apple, confirming that version 5.1 is being tested on the two future products.
Update 5.1 was released to developers as a beta on Monday and includes a fix that will hopefully stop the excessive battery drain that has plagued iOS 5 since it was released with the iPhone 4S in October.
The iPhone 5 - or whatever Apple chooses to call the next iPhone - is identified in the software as "iPhone 5,1", with the 5 signalling that it is an entirely new model from the iPhone 4S, which is identified as "iPhone 4,1".
The new number means that this as-yet unannounced iPhone will contain significantly updated internal hardware, most probably an A6 processor and more RAM. A design change is also rumoured, with reports claiming that the new iPhone will use a larger 4-inch screen and a new aluminium case.
Two new iPad model names have also been discovered in the iOS 5.1 beta, with "iPad 2,4" rumoured to be an iPad for the American Sprint network. "iPad 3,3" - as with the iPhone 5,1 - suggests an entirely new model with updated internals; many reports claim that the iPad 3 will feature a super-high resolution retina display and will go on sale between January and March 2012.
Apple has not commented on these findings and it is not expected to until the products are announced, but this news certainly confirms that a new iPad and a new iPhone are currently in development and are able to run the iOS 5.1 firmware.
Finally, developers have found references to a next-generation Apple TV in the iOS 5.1 beta. Not only is the device referred to as "Apple TV 3,1" - signalling a new, third generation device - but it has also been assigned the name "J33", which suggests that the product is very close to production. Previous codenames found in software builds include N94 (iPhone 4S) and K48 (original iPad).
The new Apple TV is thought to include the A5 processor as seen in the iPhone 4S and iPad 2, but it is unclear if the new device will have a screen, as has been wildly speculated since the late Steve Jobs was quoted in his biography as saying he'd "nailed" the television market.