The latest iPhone 7 leak has sparked rumours that the iPad Pro's Smart Connector could debut on the handset. This suggests that Apple could be taking cues from the design of the mega-sized tablet for its next iOS smartphone.
The Smart Connector, first introduced on the 12.9in iPad Pro in 2015, provides plug/cable-free peripheral support and is also capable of transferring power and data. Currently the magnetised connector is primarily used as a dock for Apple's Smart Keyboard on both the larger iPad Pro and its recently released smaller sibling.
The leaked photo can be seen on Chinese blog MacOtakara and claims to show the larger iPhone 7 Plus model. The three dots at the bottom of the handset's rear indicate that Apple engineers have managed to shrink down the Smart Connector (below) to fit on its next smartphone.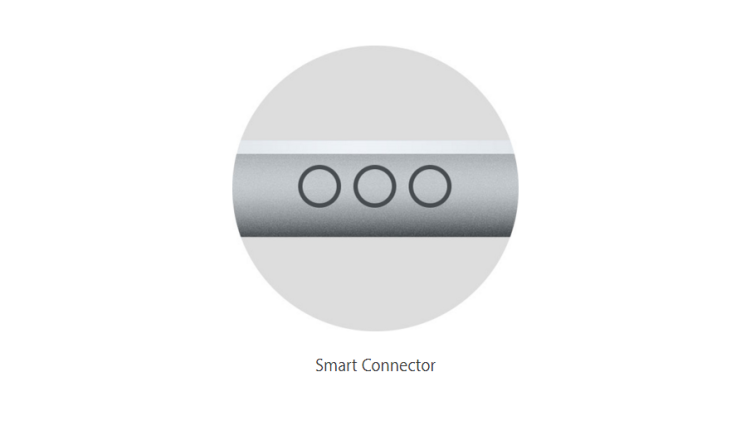 The image also shows the dual-camera that has been popping up in early concept videos, although the much-rumoured feature may be exclusive to the iPhone 7 Plus. The top and bottom bars we are so used to seeing on the Cupertino company's smartphones are also notably absent.
The accompanying report also reaffirms that Apple is dead set on removing the 3.5mm headphone jack and that the device, expected later this year, may not be thinner than the iPhone 6S or its predecessors.
With rumours abound for the iPhone 7 and 7 Plus, any new features reported as a certainty are best taken with a grain of salt. That said, a mobile version of a Smart Connector does sound feasible and could open the doors to a flurry of smart case designs, possible wireless charging capabilities and other exciting new peripherals.
In the face of strong competition in the smartphone market thanks to the Samsung Galaxy S7, IBTimes UK has counted down the seven things Apple needs to do to best the current Android champion.