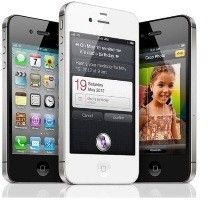 Early reports of the 5.1 beta for iOS suggest that the iPhone battery drain bug has still not been fixed, with developers claiming continued battery life woes.
The iOS 5.1 beta was released to developers on Monday and, while it isn't yet fit to be released publically, developers have expressed their disappointment that their iPhones are still chewing through battery charge quicker than they should.
"The battery issues are still there and there's no noticeable difference," said technology site Redmond Pie, while AppAdvice said that "iOS 5.1 doesn't seem to really help with the iOS 5 battery issues some users have been experiencing. Guess we'll have to get used to it after all."
When iOS 5 and the iPhone 4S were launch in November it quickly became apparent that the new software contained a bug that drained the battery of iPhones much more quickly than is normal.
Initially the short battery life was blamed on the GPS chip and the phone's ability to know which time zone it is in. Unfortunately it seemed that iPhones running iOS 5 were checking for location data far too often and thus draining the battery.
A minor updated called 5.0.1 was released but again customers complained that it made no difference to the poor battery life, and in some cases reportedly made it even worse.
We should point out that 5.0 is still an early beta and not intended for public use, so there are found to be some bugs to iron out. Hopefully the update will be released publically soon and the battery drain issues will be solved.