iPhone 6 Will Feature Large, Curved Screen When Released in 2014
Apple is developing two larger-screened iPhones for release in the third quarter of 2014 according to a source familiar with its plans.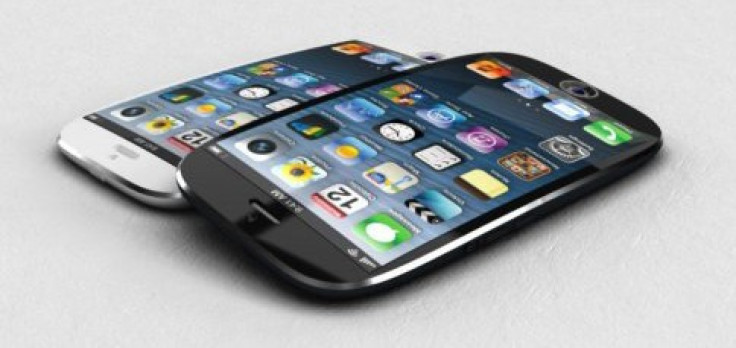 The report comes from a source who spoke to Bloomberg and backs up widespread belief that Apple will look to increase the size of its smartphone offering to compete with the increased competition from Android manufacturers such as Samsung, Sony, HTC and Google itself.
The source claims Apple is developing multiple iPhone designs including one with a larger screen which would have curved glass and possibly enhanced sensors that can detect different levels of pressure.
"Two models planned for release in the second half of next year would feature larger displays with glass that curves downward at the edges," Bloomberg reports, adding "sensors that can distinguish heavy or light touches on the screen may be incorporated into subsequent models."
The person claims the two new models would both be much larger than the current 4in screen on the iPhone 5s and iPhone 5c, with one featuring a 4.7in screen while the other features a 5.5in screen.
Current flagship smartphones from Sony, Samsung, HTC and Google itself all feature screens in or around the 5in mark - Xperia Z1 (5in); Galaxy S4 (5in); One (4.7in) and Nexus 5 (4.95in) - making Apple's smartphones seem very small in comparison.
iPhablet
If Apple does launch a 5.5in smartphone it would be competing in the increasingly competitive 'phablet' market where Sony's Xperia Z Ultra and HTC's One Max have recently joined Samsung's market-leading Note range.
The source told Bloomberg that the devices were still in development and not complete but the company was planning on releasing its next iPhones in the third quarter of 2014, which would line up with its recent release cycle.
Curved-screen smartphones have been mooted for several years but it is only in the last month that we have seen actual devices featuring the technology with Samsung's Galaxy Round and LG's G Flex both being launched.
Cutting-edge
However these are essentially prototype devices produced to test the market for such phones and both will only go on sale in very limited markets.
Apple has always been among the first to introduce cutting-edge technology in its products, such as the fingerprint reader it introduced on the iPhone 5s this year. However Apple will only introduce technology it knows works perfectly and which can be produced in the quantities it needs in order to meet demand.
Last week the company announced it was opening a new manufacturing plant in Arizona to make sapphire materials for its smartphones and tablets. Apple uses sapphire as a cover on its Home button on iPhones and iPads.
It should also be noted that Apple also creates dozens of smartphone designs which are never released to the public, and these two curved-screen smartphones could have the same fate.
© Copyright IBTimes 2023. All rights reserved.