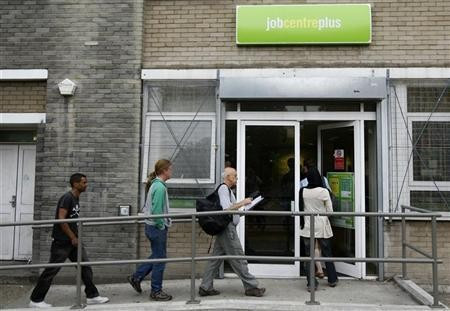 Youth unemployment will hit one million again with London and the north of England most afflicted by a population of workless young people, according to think-tank the Institute for Public Policy Research.
British youths aged 16 to 24 have been drowning in the UK's river of economic problems as the competitive labour market leaves them vying against experienced out-of-work rivals for entry-level and low-skilled jobs.
"Hundreds of thousands are at risk of permanent 'scarring' in the labour market: having their long-term outlook damaged by long periods of unemployment or by a difficult and patchy relationship with the world of work," said Spencer Thompson, IPPR economist.
Overall there were 993,000 young people unemployed - or 21.2 percent.
In London 25.5 percent of young people - 126,000 - are unemployed. This is the region with the worst youth unemployment. Second place is the North East, where 24.8 percent of 16 to 24-year-olds, 51,000, are not in work.
IPPR is calling for all those who have been out of work for more than a year and claiming Job Seekers' Allowance to be given a guaranteed job paid at the minimum wage by the government.
Government schemes designed to help lift the workless youth into employment, such as the Work Programme and Youth Contract, are failing.
MPs on the Public Accounts Committee dismissed the Work Programme as "extremely poor" after it managed to move just one in 28 people off benefits and into a job.
Underemployment also blights the country's labour market. Since the financial crisis, the number of people in a job but who do not work enough hours to meet their needs rocketed by 1m, a 47.3 percent increase.
A tenth of the Britain's workers are underemployed.
This increases the competition for jobs in the economy and it is often young people, who have not had time to build up enough skills or experience, who are left by the wayside.
The Office for National Statistics will publish the latest labour market data on April 17.
---
Follow @shanecroucher