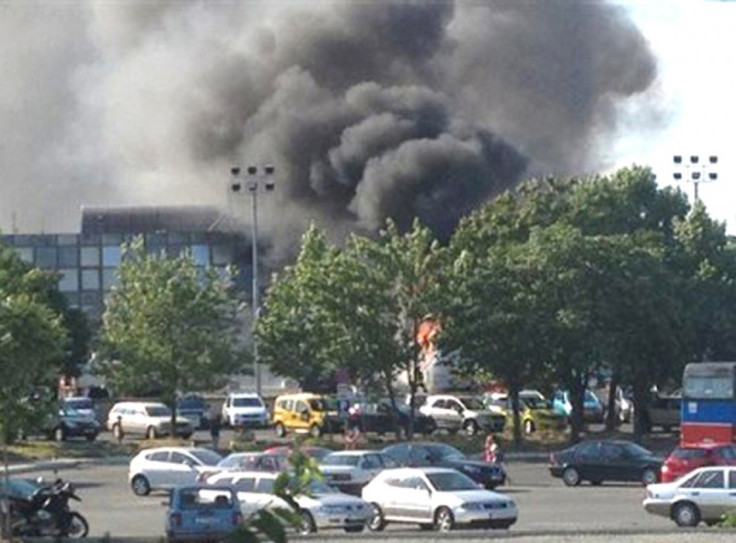 Iran's UN ambassador Mohammad Khazaee has accused Israel of killing its own people in the Bulgaria bus bombing on 18 July.
Israel has publicly accused Iran and the Lebanese Islamist group Hezbollah of carrying out the attack, which killed six people - including five Israelis.
However Khazaee, addressing a UN Security Council debate on the Middle East, is quoted by Reuters as saying: "It's amazing that just a few minutes after the terrorist attack, Israeli officials announced that Iran was behind it.
"We have never, and will not, engage in such a despicable attempt on innocent people."
Continuing to discuss the Burgas bombing, Khazaee alluded to the terrorist attacks previously carried out by Israeli and its national intelligence agency, Mossad.
"Such a terrorist operation could only be planned and carried out by the same regime whose short history is full of state terrorism operations and assassinations, aimed at implicating others for narrow political gains.
"I could provide ... many examples showing that this regime killed its own citizens and innocent Jewish people during the last couple of decades."
Israel's UN Ambassador Haim Waxman said: "These comments are appalling, but not surprising from the same government that says the 9/11 attack was a conspiracy theory and denies the Holocaust.
"The Iranian campaign of terrorism is a plague that threatens not only Israelis and Jews, but innocent people all over the globe. The time has come for the world to put an end to this campaign of terror, once and for all" he added.
In a separate development, Israeli prime minister Benjamin Netanyahu has reiterated the threat posed by Iran's uranium enrichment programme.
Speaking to Israel's National Security College, Netanyahu said: "We are galvanising the international community to hard, heavy pressure against Iran, and are committed to doing anything we can to stop it from becoming nuclear".
Iran denies it plans to build its own nuclear weapons, insisting that its nuclear programme is purely intended for peaceful purposes.