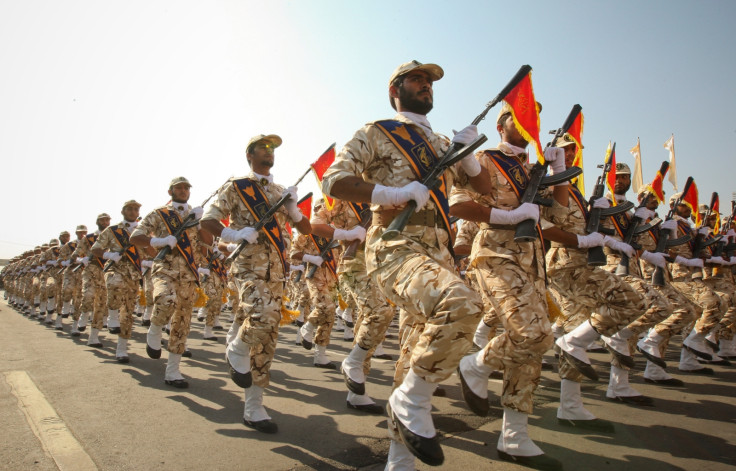 Major General Mohammad Hossein Bagheri, chief of staff of the Iranian Armed Forces, has warned that designating the powerful Islamic Revolutionary Guard Corps (IRGC) as a terror group will pose a "big risk" for the US.
Soon after US President Donald Trump took charge of the White House, reports emerged that the new administration was considering classifying the IRGC as a terrorist group. This will allow Washington to intensify sanctions on the IRGC, Iran's most powerful security entity. The IRGC also wields significant clout in the theocratic nation's economic and political affairs.
Speaking to a gathering of senior IRGC commanders in the north-eastern city of Mashhad on Monday, 17 July, Bagheri said: "Lumping the Guards with terrorist groups and imposing similar sanctions is a big risk for the Americans, their bases and their forces in the region."
Bagheri also asked top US officials to be cautious while making statements. He was apparently referring to US Defence Secretary James Mattis' recent statement underlining the importance of a regime change in Tehran if Iran-US ties need to be recalibrated.
"American officials should speak a little more wisely, thoughtfully and maturely about other countries, particularly a powerful country like Iran which has stood against all plots with strength and pride," said the Iranian army chief.
Relations between Iran and the US have worsened since Trump took office.
Speaking about the mid-June vote in the US Senate which overwhelmingly called for fresh sanctions on Iran over its ballistic missile programme, Bagheri said Iran's missile activities were non-negotiable. The Senate legislation needs to pass the House of Representatives and will then have to be ratified by the US president in order to come into force.