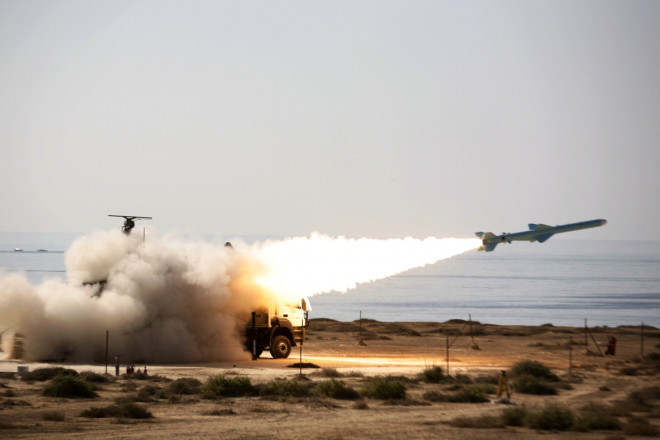 Iran has conducted a massive one-day anti-drone drill in the Persian Gulf in order to test and enhance the preparedness of the country's armed forces.
In the drill, codenamed Mesbah al-Hoda, meaning Lantern of Guidance, the Iranian armed forces targeted mock flying objects and unmanned aerial vehicles (UAVs).
According to an official statement, cited by the semi-official Fars News Agency (FNA), the war games used "different types of radar, missile, artillery and electronic systems" to take on hypothetical enemy targets.
Apart from combat capability, the readiness of the Iranian troops to engage in relief and rescue operations was also put to the test.
"The rapid deployment of defensive troops and units" was also tested, but the FNA report did not mention the number of troops who participated in the exercise.
Last October, nearly 12,000 troops were mobilised from the Iranian army and the Islamic Revolutionary Guards Corps (IRGC) for a similar air defence exercise.
US-Israel exercise in progress
The latest drill by Iran has come when a US-Israel defence exercise is also in progress. About 1,000 American troops from the European Command are taking part in the week-long joint exercise.
Israeli Radio reported that the biennial military drill is to test the "joint abilities" of the two forces. The forces will test their military capabilities to defend projectile attacks.
The Israeli Defence Forces (IDF) have not released specific details about the exercise.