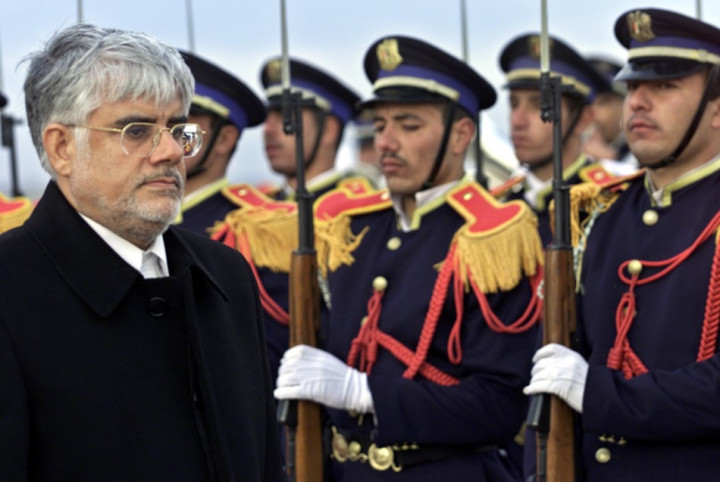 The only remaining reformist candidate in Iran's presidential election has pulled out of the election race.
Mohammad Reza Aref said on his website that he had been asked to drop out by the head of the reformist movement, former president Mohammad Khatami.
Aref was the second of eight candidates allowed to stand for election by Supreme Leader Ayatollah Ali Khamenei's oversight body to withdraw.
Conservative candidate and former parliamentary speaker Gholam-Ali Haddad-Adel withdrew to avoiding splitting the vote with other conservative candidates.
"In consideration of Mr Khatami's explicit opinion, and the experiences of two past presidential elections, I declare my withdrawal from the election campaign," Aref said.
He said he had received a message from Khatami saying his continued candidacy was "not in the interest" of Iran's reformers.
Centrist candidate Hasan Rowhani's chances have now increased. A former nuclear negotiator and a moderate, Rowhani is now standing alone against five conservative candidates.
Khatami said: "With the heavy responsibility I have for the country and the fate of the people, I will give my vote to my dear brother Dr Rowhani.
A critic of the regime's human rights record, Rowhani has attracted the support of some reformist voters who supported former president Akbar Hashemi Rafsanjani, who was barred from running in May.
Members of the opposition Green Movement have also been reportedly spotted at Rowhani's rallies.
Rowhani is still at risk of being disqualified from running as he faces an inquiry into claims that he disclosed confidential information about the country's nuclear programme.
The remaining candidates are Iran's chief nuclear negotiator Said Jalili, ex-vice-president Mohsen Rezai, Tehran mayor Mohammad Baqer Qalibaf, former telecoms minister Mohammad Gharazi and former foreign minister Ali Akbar Velayati.