Iran general says US hated '100 times more' for nuclear deal as Javad Zarif sells accord at home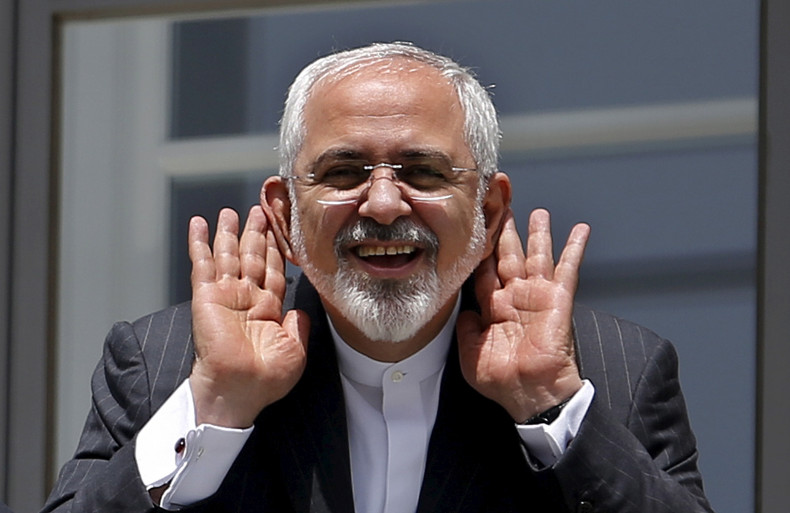 A top Iranian general has heaped scorn on the landmark nuclear deal saying any Iranian who reads the agreement would hate the US 100 times more, even as Iran's Foreign Minister Mohammad Javad Zarif begins a domestic diplomatic charm offensive.
Echoing the words of Supreme Leader Ayatollah Ali Khamenei, Brigadier General Mohammad Reza Naqdi, the commander of Iran's paramilitary Basij Force, said the agreement was filled with anti-US sentiments towards Iran.
"Any Iranian who reads the Vienna documents will hate the US 100 times more," he said, according to comments carried by the quasi-official Fars news agency.
Naqdi added: "All paragraphs of the resolution that the US proposed to the UNSC are full of enmity towards Iran and show the US deep grudge against the Iranian nation."
"The US needs the agreement merely to legalise the sanctions and continue pressure against Iran."
After marathon talks and relentless diplomatic wrangling in Vienna, the nuclear accord put an end to the 12-year-long impasse between Iran and the Western world. Iran has agreed to limit its nuclear activities in return for gradual lifting of the US-engineered economic sanctions.
Meanwhile, Zarif, who was Iran's chief negotiator at the nuclear talks, has begun defending the agreement amid the barrage of criticism by domestic hardliners.
"I emphasise that negotiating is basically giving [something] and taking [something in return], and unless a significant level of the two sides' demands are met, no agreement is reached," the country's Press TV quoted Zarif as saying. His comment came in reply to questions posed by Iranian lawmakers.
He added: "In order to meet demands we have had certain flexibility concerning restrictions and monitoring; this flexibility has been goal-oriented and well-calculated."