The Geneva nuclear deal between Iran and the major powers was preceded by secret bilateral talks between top Iranian and American officials, it has emerged.
The meetings, which have been taking place since March this year, ran parallel to the official negotiations between the P5+1 powers and Iran.
The Obama administration ensured that the meetings were kept secret as it feared that any disclosure could jeopardise the talks.
Following the success in Geneva over the weekend, various media outlets have revealed the clandestine discussions.
President Barack Obama said in his White House address, hours after signing the deal: "We have pursued intensive diplomacy - bilaterally with the Iranians and together with our P5+1 partners - the United Kingdom, France, Germany, Russia, and China, as well as the European Union.
"Today, that diplomacy opened up a new path toward a world that is more secure - a future in which we can verify that Iran's nuclear programme is peaceful, and that it cannot build a nuclear weapon."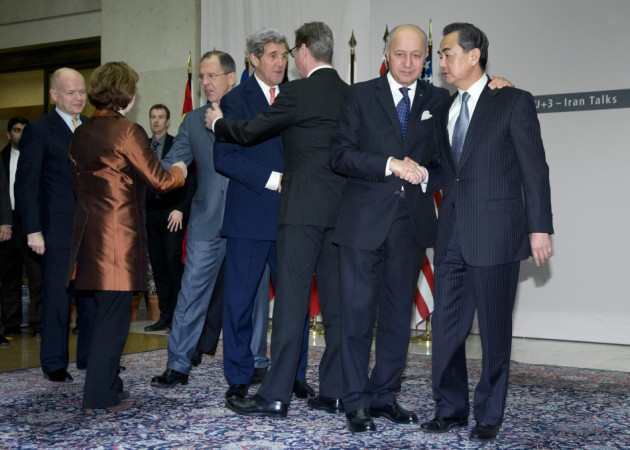 The nuclear deal, seen as the Obama administration's most significant foreign policy achievement, imposes major curbs on Iran's nuclear programme in return for easing of sanctions.
According to reports, at least five top-secret meetings were held between the US and Iranian sides. The travel plans of the diplomats as well as the venues of the talks were kept under wraps.
A small group of hand-picked US officials was said to have been led by deputy secretary of state William Burns, former US nuclear negotiator, and foreign policy adviser to vice-president Jake Sullivan.
Burns was believed to have been present in Geneva during the second round of talks that took place on 7-9 November and also during the final round of negotiations. However, he was not part of the official US delegation which discussed the issue.
Iran was represented by deputy foreign ministers Majid Ravanchi and Abbas Araghchi, both top nuclear negotiators.
The specifics of the agreement signed by the P5+1 and Iran were finalised during the final secret meeting of Iran and US diplomats.
Three senior officials from the Obama administration have confirmed this account to AP on condition of anonymity.