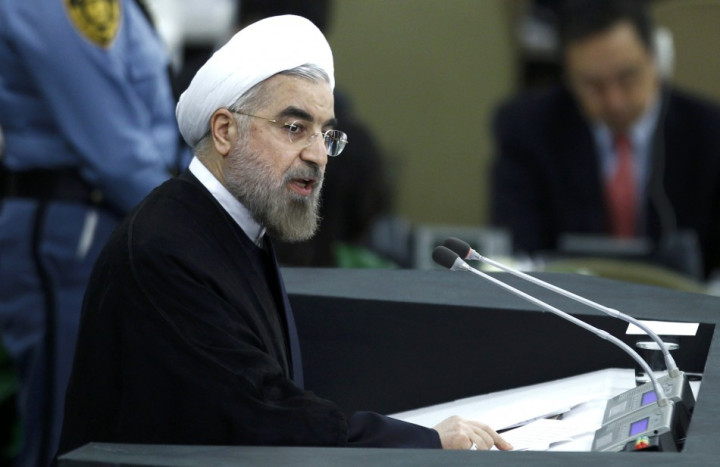 Iran's President Hassan Rohani has urged Washington to speak in a "consistent voice" while dealing with Tehran's nuclear programme.
In one of the most widely awaited speeches at the UN General Assembly's annual meeting in New York, the Iranian leader said his county was ready to engage in "time-bound and results-oriented" talks with Western powers.
Hours after US President Barack Obama's address to world leaders, recently elected Rohani expressed hope in resolving tensions through negotiation.
"I listened carefully to the statement made by President Obama today at the General Assembly. Commensurate with the political will of the leadership in the United States and hoping that they will refrain from following the shortsighted interest of warmongering pressure groups, we can arrive at a framework to manage our differences," said Rohani, a moderate cleric.
"To this end, equal footing, mutual respect and the recognised principles of international law should govern the interactions. Of course, we expect to hear a consistent voice from Washington."
Rohani's remarks are sharply different from earlier UN speeches made by his predecessor Mahmoud Ahmadinejad, a hardliner.
Nonetheless, he also took the opportunity to criticise the US-orchestrated sanctions on Iran, which have crippled its economy. The country is reeling under heavy sanctions over its contentious nuclear activities.
Calling the economic clampdown "violent", Rohani said, "Contrary to the claims of those who pursue and impose them, it is not the states and the political elite that are targeted, but rather, it is the common people who are victimized by these sanctions."
Ahead of Rohani's address, Obama said the he was happy with the new Iranian leader's "more moderate course".
Although there were rumours doing the rounds that the leaders would meet on the sidelines of the General Assembly, the meeting failed to take place. US officials have hinted that Iranians were offered a meeting with Obama but they rejected it, saying it is "too complicated" for Tehran at this point of time, according to reports.
Despite the moderate tone of the speech, Israel has poured scorn on Rohani. Israeli Prime Minister Benjamin Netanyahu, who told his country's delegates to boycott the speech, said Rohani's remarks were "cynical [and] full of hypocrisy".
"It [Rohani's address] had no practical suggestion to stop Iran's military nuclear programme and no commitment to fulfil UN Security Council decisions," Netanyahu said in a statement.