Iran: Hassan Rouhani furious after Khamenei-backed hardliners ban reformist candidates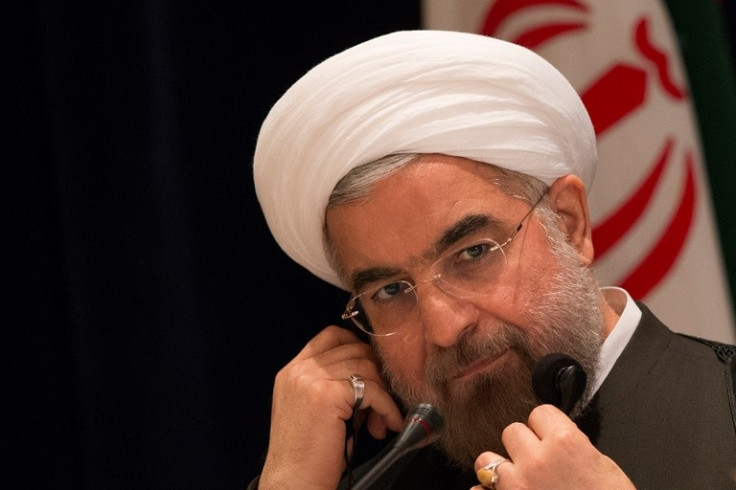 Iranian President Hassan Rouhani has expressed dissatisfaction after the hardliner Guardian Council kicked out more than two-thirds of the registered candidates for the upcoming parliamentary elections. The watchdog Iranian body, strongly backed by Supreme Leader Ayatollah Ali Khamenei, had approved just 1% of the reformist candidates, with others either being rejected or withdrawing themselves.
The mass ban of the aspirants yet again signals the widening rift between Khamenei and Rouhani amid the upcoming elections, which would be held in late February. The infighting between the Rouhani-supported moderates and the hardliners are only set to escalate further in the coming weeks.
Shortly after the conservative-dominated panel announced its decision, the Iranian president said in a televised address: "It is called the House of the Nation, not the house of one faction," referring to the parliament.
"If there is one faction and the other is not there, they don't need the 26 February elections, they go to the parliament," said Rouhani, who initially spoke mockingly but quickly adopted a serious tone. "No official without the vote of the people would be legitimate. Executors and observers should pay attention that the law is respected."
About 7,300 candidates were disqualified by the 12-member council. The move has been seen as another attempt by the hardliners to control the 290-seat parliament and the 80-member assembly — which are conventionally dominated by political figures close to Khamenei. The rejected candidates include hardliners as well but the exact political leanings of the hopefuls are not clear.
Most of the so-called reformists or moderates — who favour more economic and political freedom in the polity — were seen as close allies of Rouhani. Other prominent Iranian figures have also criticised the council's mass disqualification.
In a letter published on the opposition website Kaleme, prominent cleric Ayatollah Kazem Nourmofidi said: "Disqualification of those who believe in the Islamic Republic, Islam and the pillars of our system... will create a deep rift between real believers of our system and the establishment."
Another key political figure and reformist Hossein Marashi said: "This is the biggest number of disqualifications in the history of the Islamic republic," according to the quasi-official ILNA agency. But he added: "We will stay to fight because we don't want extremists to grow."
© Copyright IBTimes 2023. All rights reserved.