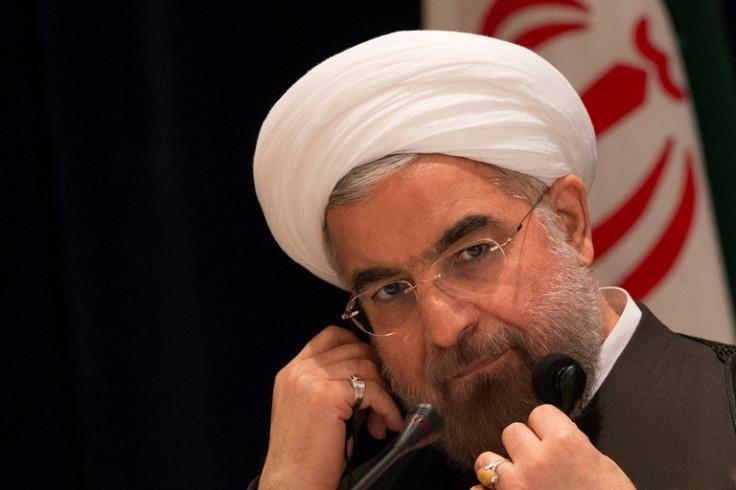 Following his historic phone call with US President Barack Obama, Iranian President Hassan Rohani has landed back in Tehran to a decidedly mixed reception.
As he left the airport, the sunroof of his car open so Rohani could wave to supporters, missiles were thrown by hardline Islamists, some of whom chanted "Death to Israel". However the protesters were outnumbered by Rohani's supporters, who shouted, "Thank you Rohani".
The 15-minute phone call between Rohani and Obama on Friday was the first between leaders of the two countries in more than 30 years, and has led to hopes that progress may be made in resolving international concerns over Iran's nuclear programme.
Following that phone call, Obama said: "While there will surely be important obstacles to moving forward and success is by no means guaranteed, I believe we can reach a comprehensive solution."
These "obstacles" may well include those within the Iranian regime who are implacably opposed to any form of rapprochement between their staunchly Islamic nation and "the Great Satan".
The US and Iran have had no formal contact since the 1979 Iranian revolution, when the Shah of Iran was ousted from power and Ayatollah Ruhollah Khomeini returned to Iran after 14 years in exile. That led to the 1980 hostage crisis when American embassy staff were paraded before the world media, and an attempted rescue operation that went disastrously wrong.
America and its allies - including Britain and Israel - have long suspected Iran of enriching uranium not for peaceful purposes, as it has always claimed, but for manufacturing nuclear weapons.
Israel in particular is nervous about Iran's nuclear ambitions, especially after former president Mahmoud Ahmadinejad made bellicose statements in which he seemed to suggest Israel should be wiped off the face of the Earth.
However, Israel is in an uncomfortable position when the subject of nuclear proliferation is raised, as it has always refused to confirm or deny the existence of its own nuclear stockpile. Israel calls this "nuclear ambiguity"; Iran and other nations call it a case of classic double standards.