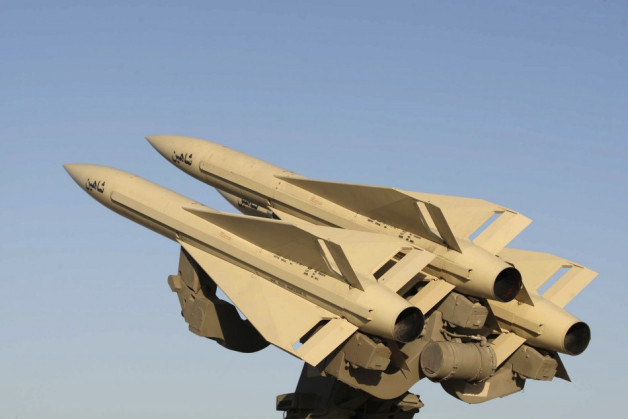 The Iranian navy has successfully test-fired Nour and Qader missiles during the ongoing six-day naval drill near the strategic Strait of Hormuz.
Both the latest missiles which are said to be indigenous hit their respective targets, confirmed Rear Admiral Amir Rastgari to IRNA.
While the Nour missile is surface-to-surface, the Qader missile is aimed at shooting down naval targets. Rastagri claimed that both missiles were designed and manufactured in Iran.
The navy also test-fired a short-range Nasr Cruise missile on the fourth day of the drill; the missile is said to be capable of taking down a 3,000-ton watercraft.
Earlier, the Iranian navy also test-fired its latest Ra'd missile dubbed as "thunder". The missile is said to be capable of securing Iran's maritime border as it has the capability to take down medium-range aerial targets. The missile was first seen at a ceremony in September.
The exercises codenamed The Great Naval Wargames of Velayat 91 have been taking place over a million square kilometres from the Strait of Hormuz to the northern Indian Ocean.
Iran is showcasing its defence systems and combat fleets, including submarines, during the exercise. The country's warships, torpedoes and destroyers are also taking part in the drill. Domestically developed hovercraft and drones have been on display.
The naval drill, seen as muscle-flexing by sanctions-Iran, is also carrying a message of "peace" to Iran's neighbours.