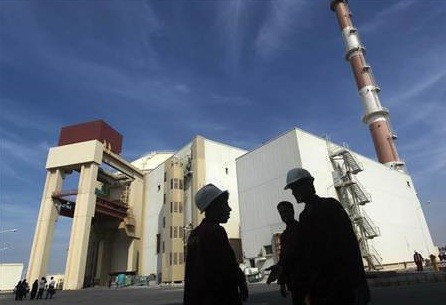 Iran has enriched higher grades of uranium than the actual level of 20 percent claimed by the country, says a report from the UN's watchdog International Atomic Energy Agency (IAEA).
The report also indicated the extensive activities at the Parchin military site which was shown in satellite images.
Traces 27 percent pure uranium pure were found inside a mountain near Qom, according to the report cited by AFP.
Authorities in Tehran tried to play down the finding saying it may happen for technical reasons beyond the operator's control.
"Iran indicated that the production of such particles 'above the target value' may happen for technical reasons beyond the operator's control," the report said, according to AFP.
"The agency is assessing Iran's explanation and has requested further details. On 5 May 2012, the agency took further environmental samples from the same location... These samples are currently being analysed," it added.
Iran claims to enrich uranium to 20 percent purity for peaceful purposes but the West and the US are not buying that.
It needs to be enriched to 90 percent purity to make it a bomb and the process will reportedly be simpler to enrich from 20 to 90 percent.
The talks between the nuclear power nations and Iran on Wednesday and Thursday failed to produce any concrete solution but they decided to meet once again in June.
US State Department Spokesperson Victoria Nuland said: "There are a number of possible explanations for this, including the one that the Iranians have provided. We are going to depend on the IAEA to get to the bottom of it," reported Reuters.
Although the finding may be a little embarrassing for Iran, this need not be a huge concern, says an expert.
"I think they just did it as they were starting up the cascade [networking of centrifuges]. It is nothing special. It is not nefarious," Reuters reported a US proliferation expert David Albright as saying.
The country had increased its capacity to 145 kg from 110 kg of 20 per cent uranium in the month of May, as per the IAEA report. As much as 250 kg of uranium is needed to make a nuclear bomb.
Apart from that, Iran has installed 368 additional enrichment centrifuges to the existing 696 centrifuges.