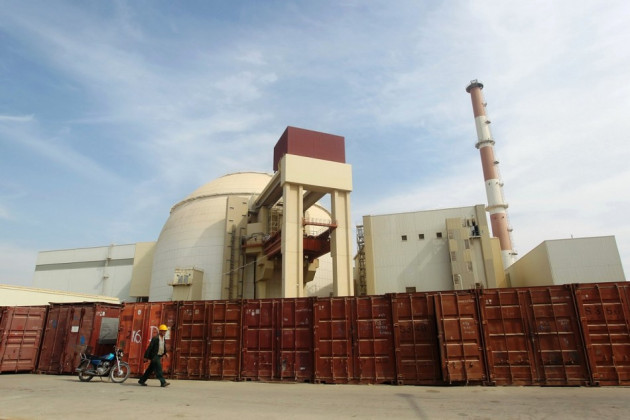 Iran is on the verge of completing all work at its new underground nuclear facility, alleges an exiled dissident group, urging the world powers to come down heavily on the country during the upcoming Geneva talks.
France-based National Council of Resistance of Iran (NCRI) has said Iran is constructing the site amid heavy security away from the gaze of the outside world.
According to the dissident group, work on the site, located 10kms from the central city of Mobarakeh in Isfahan province, had begun in 2005. Following the digging of the tunnels in 2009, construction at the facility "has been nearly completed", the group claims.
Citing "multiple intelligence assets... dozens of sources within the Iranian clerical regime", NCRI representative Mehdi Abrishamchi told reporters: "The clerical regime [in Iran] continues its secret and undeclared projects.... It has set up scores of secret and underground facilities."
The NCRI official said the site is located at the Haft-e Tir military facility, inside a 600-metre tunnel, underneath mountains.
The nuclear site is said to be codenamed "012" and is being operated by Iran's secret nuclear agency SPND, which, he said, is in charge of producing nuclear weapons.
The NCRI has had a mixed track record with regard to its observations. While some of its revelations, including the presence of a uranium enrichment facility at Natanz in 2002, have turned out true, many other claims have proved to be false. Critics remain sceptical of its latest claim.
Abrishamchi added: "Given that this site was built and is supervised by the SPND... there is certainty of the fact this site is linked to the military aspect [of the nuclear programme]. It could be an area for research or other aspects. We have no intelligence on the installation, for example, of centrifuges."
Data gathered regarding the existence of such a facility has been passed on to the UN's nuclear watchdog, the International Atomic Energy Agency (IAEA), which is yet to respond.
Tehran has rubbished the allegations. Behrouz Kamalvand, spokesperson for Iran's Atomic Energy Organisation told the state-run IRNA: "[These] baseless remarks about the existence of secret nuclear installations in Iran... are strongly rejected."
The NCRI is an umbrella group of dissident organisations from Iran and is said to be keen on overthrowing the Iranian regime led by the clergy.
The group's latest allegations have surfaced at a time when Iran is close to securing a deal with world powers at the next round of Geneva talks beginning on Wednesday (20 November).