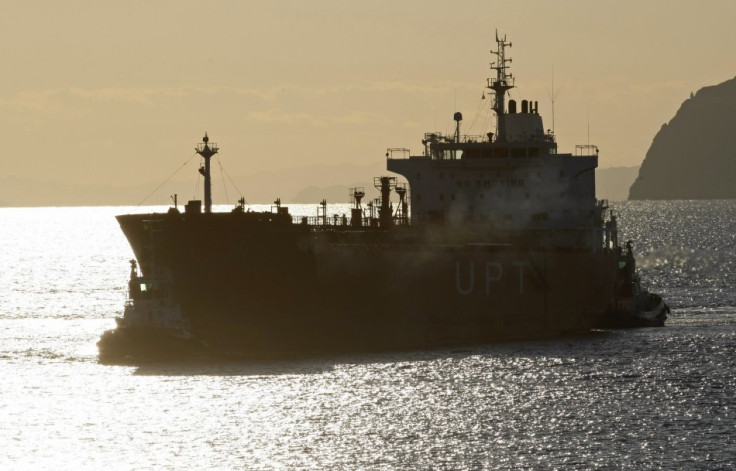 American naval forces are deploying dozens of unmanned war submarines in the Persian Gulf, in what is widely seen as the newest tactic to silence a defiant Iran. A fleet of underwater drones - named SeaFox - were strategically positioned so as to stop Iran from obstructing the Strait of Hormuz, according to a report by the Los Angeles Times.
The LA Times report cited top US officials, on the condition of anonymity, as confirming the deployment and the strategic intent. The Strait of Hormuz is an important stretch of water and a vital part of maritime trade to and from the Middle East.
The drones, manufactured by a Germany company, are only four feet long but are capable of hitting targets at depths of up to 3,200ft (1,000m), according to reports. They also carry a television camera, a sonar system and can also act as an anti-mine device. In fact, the devices were bought after what was reportedly a priority request for undersea mine-seeking craft was made by Marine General James Mattis, the US commander in the Middle East.
"In the Cold War, minesweeping warfare was a large part of what the Navy did, but we have lost a lot of our minesweeping capability. The SeaFox is a relatively simple, off-the-shelf system that we can put off our minesweepers but also any surface ship," a senior analyst at the Institute for the Study of War was quoted as saying.
The tension in the region revolves around Iran's ongoing nuclear programmes and the warnings of Western intelligence agencies, the Telegraph reports, the Middle Eastern country is only a year away from building nuclear weapons. The global community has responded by ramping up economic and oil-related sanctions, as well as trade blockades. Meanwhile, Iran has threatened to seal the strait; this could lead to a hit in global oil supply because nearly 20 percent of oil transported by tankers must pass.
The increased pressure on Iran (and its subsequent defiance) could, many experts feel, rapidly deteriorate into a situation of military conflict. This feeling is further borne out by the presence of three US aircraft carriers (USS Enterprise, USS Dwight D Eisenhower and USS Abraham Lincoln) in waters off the coast of Iran; another (USS John C Stennis) is due to arrive in August.