In a village in south-western Iran, a family awakes to find their property on fire.
Some days earlier, they had rented out the store below their sleeping quarters to a woman who was hoping to earn a modest livelihood by selling hygiene products.
The local police had threatened to close this woman's store if she did not obtain a business licence, yet - despite paying all the fees - her applications were repeatedly rejected. Demanding to know why, officials told her she knew the reason: "It's because you teach the Bahá'í Faith in your store."
When she persisted in her request, an official confided to her that it is because of a government policy pertaining to her religious beliefs that she is being refused a right to earn her living. When she continued working, her store was set alight. Had the family sleeping above the store not woken up in time, they would most likely not have escaped with their lives.
As the international community prepares to re-engage with Iran, and trade and diplomatic links may soon be expanded, Iranian citizens are hoping for a new era of prosperity. Among them, Iran's 350,000 Bahá'ís are hoping not only to partake of, but to contribute towards, the advancement of their homeland.
In the past the number of Bahá'ís was much higher, but persecution has sadly driven many to seek homes in other lands. Bahá'ís live by the teachings of Bahá'u'lláh, a nineteenth century nobleman, believed by his followers to be the founder of a new religion.
Spanish author Rafael Cerrato notes: "According to many scholars of Iranian society and history, the Bahá'ís, in a century and a half, have proven to be a significant social and moral force capable of modernizing and democratising that country - the cradle of one of the most remarkable civilisations in history."
Today, however, their capacity to contribute to social, economic and cultural life in Iran is under severe pressure.
The government policy that prevented a woman from running her small business could have stemmed from one of two confidential memoranda. Authored by the Iranian government, and signed by the Supreme Leader, a 1991 memorandum on "the Bahá'í Question", sets out a wide ranging instruction that reads "Deny them employment if they identify themselves as Bahá'ís."
In 2007 another organ of the Iranian regime was issued to police commanders that instructs them to prevent Bahá'ís from engaging in a wide range of businesses, listing watch-making, tailor-training, and ice-cream parlours amongst many others, from which Bahá'ís are banned.
For example, if British citizens were to travel to Iran for business or pleasure, a Bahá'í ­– deemed to be ritually unclean – would not be permitted to sell them a bunch of flowers.
Despite President Rouhani's rhetoric on strengthening protection for the human rights of his citizens, internationally accepted instruments such as the United Nations Universal Periodic Review have clearly demonstrated that his government has failed to implement the majority of its commitments in this regard.
In the case of the Bahá'ís, the situation appears to have deteriorated with higher rates of arrest and renewed attacks on the private and communal properties and businesses of the Bahá'í community.
Many business-people and politicians recognise Iran as a land of immense potential. It has many natural resources. But Bahá'ís believe that Iran's greatest assets are its human resources, and the Iranian people are diverse.
Iran's Bahá'ís could also be part of that potential, but government policy prevents them from assisting in the development of their homeland.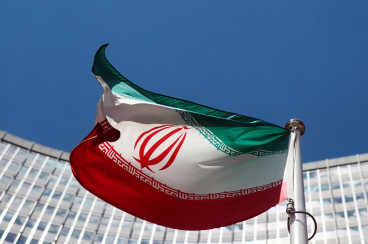 The world of business may not always see human rights as central to its interests. In our interconnected world, however, there is an increasing recognition that the abuse of human rights denies wider society the prosperity that accrues from full enjoyment of rights.
As one writer has observed: "Minority rights are a bellwether of all rights. When members of any particular group have their rights violated, all rights are diminished... the key to social and economic development is unlocking human potential."
A number of Iranians within European Bahá'í communities are successful business owners who left Iran many years ago, creating jobs and paying their tax in Manchester or Madrid, not Mashhad. They have realised their potential, but not to the benefit of the land of their birth.
While the world is hopefully moving towards a more optimistic relationship with Iran, the story of the Bahá'ís reminds the international community of Iran's failure to fulfil its promises to grant human rights to many of its citizens, especially those from minority groups.
Perhaps the treatment of this peaceful religious community will be seen as the litmus test for how far Iran is willing to go in providing fundamental rights to all of its citizens.
---