US President Barrack Obama has offered some faint praise for his Russian counterpart Vladmir Putin over Russia's help in brokering the Iranian nuclear deal which has brought to an end 35 years of Western sanctions.
Relations between the US and Russia have fallen to their lowest ebb since the end of the cold war over Russia's annexation of Crimea and perceived support of nationalist rebels in the Ukraine.
However, in an interview with the New York Times, Obama has said Russia was a crucial help on the newly signed Iranian deal, adding that he was surprised by the Russian government's willingness to participate constructively.
"Russia was a help on this. I'll be honest with you. I was not sure given the strong differences we are having with Russia right now around Ukraine, whether this would sustain itself," Obama told the US newspaper.
"Putin and the Russian government compartmentalized on this in a way that surprised me, and we would have not achieved this agreement had it not been for Russia's willingness to stick with us," he added.
Obama said Russia had been of considerable assistance on the issue of the Syrian civil war and its bearing on negotiations with Iran. Both Russia and Iran are ardent supporters of Bashar Al-Assad, the Allawite ruler of Syria.
Russia has in the past blocked a number of measures in the UN Security Council to put pressure on the Assad regime. Putin called US-led plans to launch punitive air strikes against Syrian government targets in response to its 2013 use of chemical weapons an act of aggression.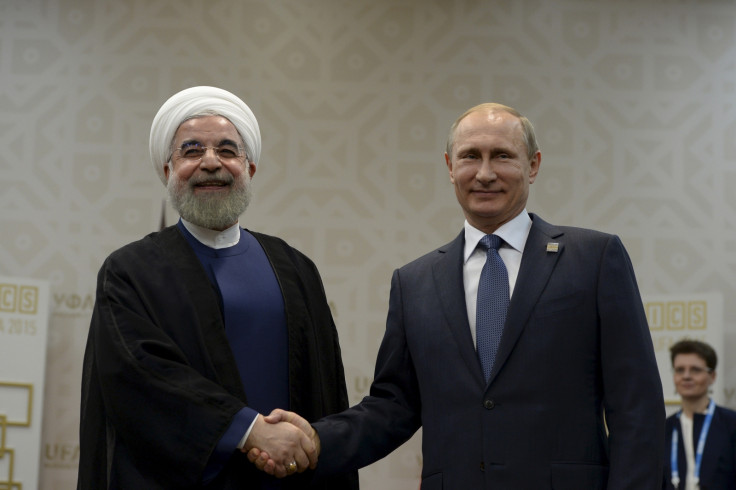 President Obama has said: "I was encouraged by the fact that Mr. Putin called me a couple of weeks ago and initiated the call to talk about Syria.
"I think they get a sense that the Assad regime is losing a grip over greater and greater swathes of territory inside of Syria and that the prospects for a takeover or rout of the Syrian regime is not imminent but becomes a greater and greater threat by the day. That offers us an opportunity to have a serious conversation with them."
How the US deal with Iran will change its stance with regard to Syria remains to be seen, but it is possible the agreement with Shia Iran may make it more open to discussions with the Allawite regime, a sect of Shia Islam, more likely.
"Nobody has an interest in seeing [the Islamic State] control huge swathes of territory between Damascus and Baghdad. That's not good for Iran," Obama told the New York Times.
"I have long believed that we have to encourage at least a lessening of the hostilities that currently exist between Shia and Sunni factions in the region," he added.