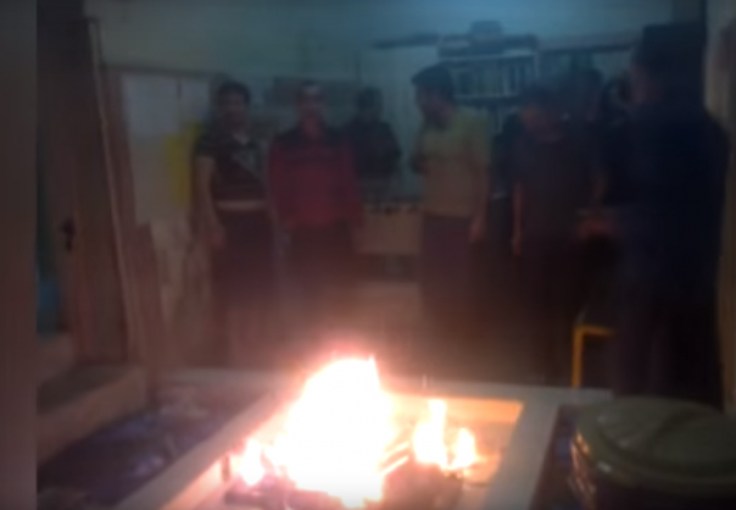 Political detainees in Iran have allegedly smuggled out footage of a protest that sees them build a bonfire in a prison and chanting anti-regime slogans as they leap over the flames. The fire was built by inmates at the notorious Gohardasht Prison to celebrate the country's annual Fire Festival, traditionally held in the evening of the last Tuesday of the Persian calendar year and celebrated by the majority of Iranians, despite being banned by mullahs.
And marking their protest, the men chanted "death to clerical rule" as they jumped over the flames, taking turns to run at the fire and make their protest.
The main Iranian opposition group People's Mojahedin Organisation of Iran, PMOI (or Mujahedin-e Khalq, MEK) had urged the people of Iran to use the annual Fire Festival to protest at the mullahs' regime.
In other acts of defiance, the National Council of Resistance of Iran reported incidences across Iran of young people setting pictures of the regime's officials on fire as they celebrated the Fire Festival.
Young people in Karaj reportedly set alight a two-metre-high picture of the Iranian regime's Supreme Leader Ali Khamenei, using the fire festival – known as Chaharshanbeh Souri – as an opportunity to push back against the regime.