A video published on propaganda outlets has shown Islamic State (IS) militants near the Iraqi town of Hawija shouting "Allahu Akbar" (God is the greatest) as a government light aircraft crash-lands nearby.
The short video clip was published on the Islamic State news agency al-Amaaq alongside pictures which show militant fighters combing through the wreckage. The Iraqi military has confirmed the plane crash but has not said, as was claimed al-Amaaq, that the aircraft was downed by Isis fighters. The propaganda outlet alleged that Daesh had shot down the aircraft with 57 calibre artillery shells.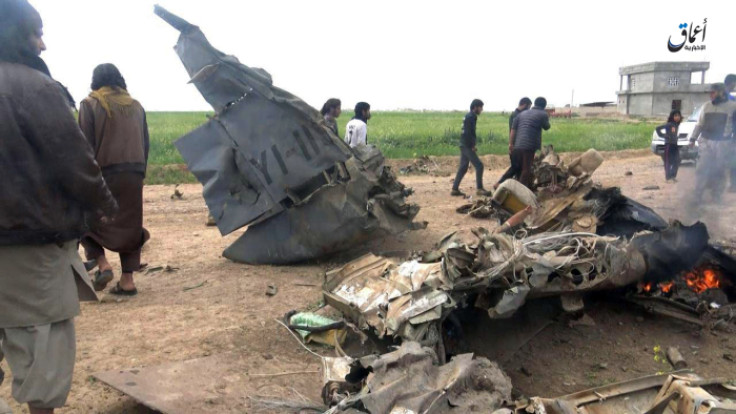 An Iraqi military spokesman told AP a reconnaissance and combat plane crashed while on a mission over an Islamic State-controlled area in northern Iraq. The spokesman for the Joint Military Command, Brig. Gen Yahya Rasool, said on 17 March that the US-made Cessna 208 Caravan single-engine turboprop crashed on Wednesday while hovering near the town of Hawija, 210 kilometers (130 miles) north of Baghdad.
Rasool added that an investigation was under way to determine what caused the crash and the fate of its crew. Two pilots and a third member of the crew are missing. However a source from the Iraqi Air Force told Kurdistan24: "the three crew members of the plane – two brigadier-colonels and a military cameraman – are dead."
The C-208 Caravan is a light attack warplane manufactured by the US-based aerospace and defence company Alliant Techsystems (ATK). Often flown with three crew members, it has both daytime and night-time reconnaissance and fire control capabilities.