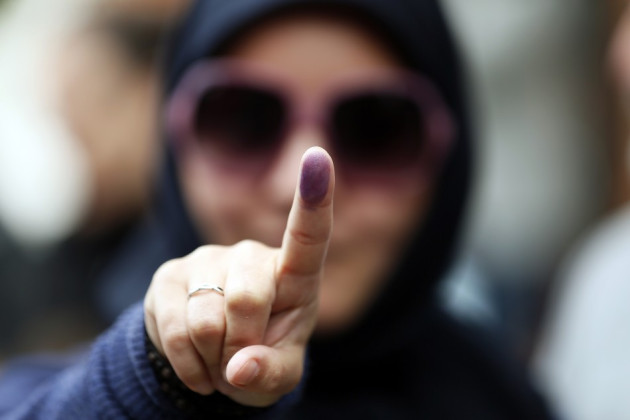 Hassan Rohani, the only moderate contender in the Iranian presidential race, is leading after preliminary results were announced by the interior ministry.
The ministry said Rohani has secured 1,459,998 votes out of the 2,927,547 votes counted so far.
His nearest rival, Mohammad Baqer Qalibaf, has secured 487,549 votes while Iran's chief nuclear negotiator Saeed Jalili is trailing in the third place.
If any of the candidates garner more than 50% of the vote share, he will be announced as a clear winner and avoid a runoff. Rohani has been leading with nearly 46% vote share.
Rohani, who promised to mend Iran's tangled relationship with the western nations, also vowed to release the political prisoners in the country. While all the candidates are seen as conservatives, Rohani appeared to be reaching out to reformists and liberals.
"We ask people not to pay attention to rumours of victory parades being organised and to avoid gathering before the official results," said all the presidential candidates in a joint statement.
The last presidential election in 2009 sparked several months of unrest in the country following complaints of vote rigging.
More than 50 million Iranians are eligible to vote while local media reports suggest there was a large turnout. Authorities estimate around 70% voters exercised their franchise.
Counting has been delayed as polling stations were kept open for several hours to allow more voters to cast their ballot.
Security has been beefed up in the country over the elections.
The election outcome is unlikely to drastically recalibrate the Iranian position on major international issues including Iran's contentious nuclear programme and the country's backing for Syrian president Bashar al-Assad.