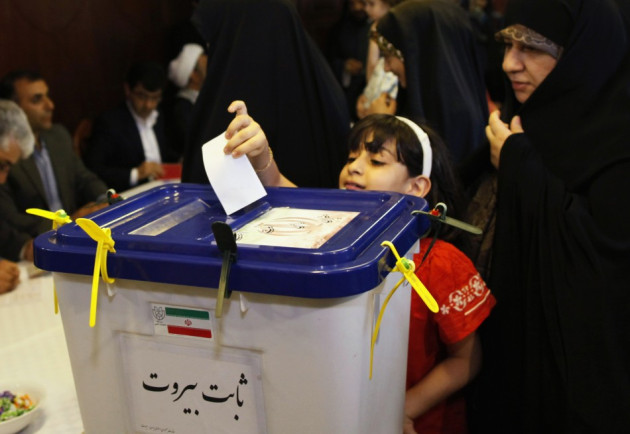 Millions of Iranians have been voting across the country in the 2013 presidential election, with everyone from small children to supreme leader Ayatollah Ali Khamenei queuing up to drop their paper into the ballot box.
The election promises to be a close contest, laced with recrimination; indeed the Iranian voters face a plethora of challenging questions, with uncertainty permeating both domestic and international affairs.
As Iran goes to the polls, IBTimes UK looks at the key questions facing the Iranian voters - questions which make this one of the most portentous national elections of recent times.
THE NUCLEAR QUESTION: Up to four rounds of talks between Iran and key international world powers have yet to yield any significant progress in the stalemate between the West and the Tehran. Concerns from the US have centred on Iran's uranium enrichment, as there is a possibility that this could lead to the aquirement of atomic weapons, consequently shifting the power balance in the region and allowing access to nuclear material to key allies such as Hezbollah. Religious edicts have been cited by Supreme Leader Ayatollah Ali Khamenei, rejecting nuclear weapons in order to support Iran's denial of access to such nuclear material. Controversially Iran has refused to stop processing and enchriching uranium, key processes in the 'nuclear cycle'. Washington and Western allies have stated that they are prepared to interfere with Iran's nuclear sites, and Tehran, by way of economic sanctions and diplomacy, however Israel has stated that it will be prepared to attack Iran's nuclear sites if necessary.
SANCTIONS: The European Union and the US have been able to limit Iran's access to global financial networks for trade payments, by way of international sactions. Iran's main currency source, oil sales, have been halved, however shipments continue to travel to major Asian markets such as India and China. Gold sales, which have become a critical financial lifeline, could be limited by the US through tighter sanctions on 1 July. The majority of the gold trade has been conducted through U.S allies Turkey and the United Arab Emirates; however Iranian leaders have claimed that they will be able to surpass such sanctions through targeted policies such as expanding domestic manufacturing and a sale of refined petroleum products which are not dependent on sanctions. This technique has been called a 'resistance economy'.
ECONOMY: Iran's economy is arguably in decline from a combination of sanctions and domestic monetary mismanagement, mostly due to President Mahmoud Ahmadinejad's misguided policies of subsidies and handouts. The Rial, the national currency, has decreased in value from about 10,000 to the U.S dollar to more that 35,000 only two years ago. This has possibly triggered hyperinflation, as prices for some goods have tripled. Unemployment levels are currently at 13%, however economists have predicted that it could be double this figure.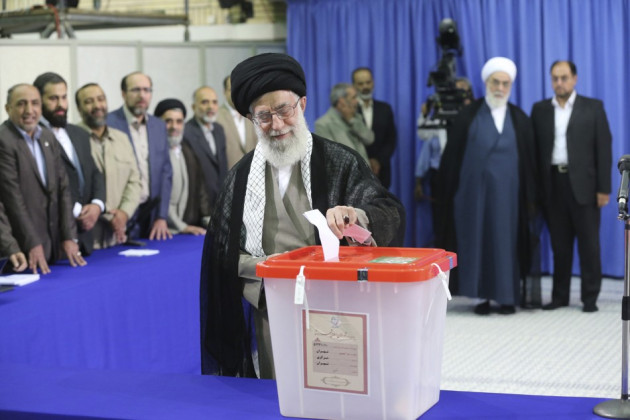 OPPOSITION: Years of effective clampdowns have quashed any internal opposition movements; the leaders of the protest movement after Ahmadinejad's disputed 2009 re-election have been placed under house arrest. No asserted attempts have been made since early 2010 to mobilise or support street demonstrations. Recently, over the years, Iran's Revolutionary Guard has expanded in power and its networks have increased. Paramilitary groups such as the Basij Corps are currently present in nearly every town over the country.
US RELATIONS: After the election in 2008 of President Barack Obama, hope for a more diplomatic relationship with the US began to take root. However no significant breakthrough has yet been made in the three-decade diplomatic freeze. Iranian and US convoys have made contact through discussions over nuclear talks, and the two countries have united in a mutual cause to keep wrestling on the 2020 Olympic programme. A desire to improve relations with the US has been expressed by several Iranian presidential candidates, however ultimately this decision lies with the Supreme Leader.
SYRIA AND THE MIDDLE EAST: A key issue for Iran has been the future of Syrian President Bashar Assad, a key Arab ally in the region for Iran. However crucial links have been deepened in various other areas; Iran continues to influence both Afghanistan and Iraq, its neighbours to the east and west respectively, and Tehran has undertaken a military buildup to challenge the US and Gulf Arab forces. Iran claims to have developed advanced weapons such as drones, however military analysts have deemed this claim questionable.