Iran's Rial Plummets to Record Low as Sanctions Devastate Gulf Economy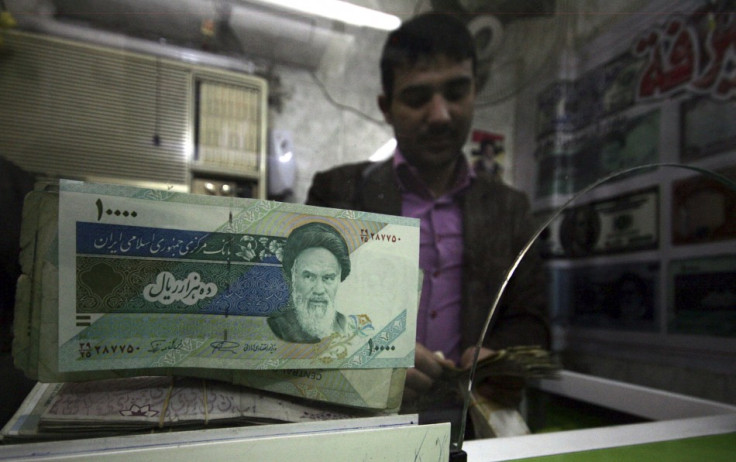 Iran is facing a currency crisis following a two day collapse of the Rial on international markets that threatens economic stability in the sanction-hit Gulf state as it faces increasing isolation over its alleged nuclear ambitions.
The Rial traded at an all-time low of 37,500 against the US dollar Tuesday, extending a one-week decline that's loped off more than a third of the currency's value as US-led sanctions hit the $480bn billion economy. Reports of ordinary Iranians exchanging the Rial for gold have increased as trading volumes on Tehran's main gold exchange jumped nearly 20 percent in a single session Monday.
Iran's Industry Minister, Mehdi Ghazanfari, told the state news agency the security forces would "root out" speculators behind the Rial's decline. The currency has lost around 75 percent of its value in the past year, according to the currency website mesghal.com.
Iran's alleged nuclear weapons programme has escalated tensions in and around Gulf region as President Mahmoud Ahmadinejad's second term at the head of government comes to a conclusion.
President Barak Obama told the United Nations General Assembly last week that the US would "do what we must to prevent Iran from obtaining a nuclear weapon" while Israel has long maintained that Tehran is close to developing such a weapon, citing the developments in its uranium enrichment programme, and has called for "red lines" to be imposed by the international community.
Iranian officials have steadfastly insisted the programme is for domestic energy use.
Global sanctions on Iranian oil as a result of the programme have been in place since 1 July, banning the sale, transport and financing of all crude products. The European Union approved its own ban on Iranian crude imports -as well as the insurance of shipping Iranian oil - in late January.
Iran is the world's third-largest oil producer, according to the US Energy Information Administration, with the fourth largest deposit of proven reserves on the planet.
Bloomberg news reported in August that crude shipments have slumped by half - around 1.2m barrels per day - as a result of US-led sanctions, potentially costing the regime as much as $48bn each year in oil revenues, an amount equal to about 10 percent of the economy. The EIA says oil underpins around half of government revenues.
In Asia, Iran's biggest market, sales have fallen sharply since the EU ban. China's January to July purchases of Iranian crude are down by around 22 percent, according to official figures, with similar declines reported in South Korea. Japan's crude orders are down nearly 40 percent.
US lawmakers inked an expanded package of sanctions that will further restrict Iran's crude exports in August under the Iran Threat Reduction and Human Rights Act.
Economic embargoes first began in 1979 after students infamously stormed the US Embassy in Tehran at the peak of the Islamic Revolution. Extensions were added under Bill Clinton Administration in 1995 and again under George W. Bush in 2007 and given even greater depth last year when President Obama signed into law a bill that would freeze the US assets of financial firms anywhere in the world that were found to be dealing with Iran's central bank.
The weakening Rial could have an even deeper impact on the rate of inflation in Iran, which is currently running at around 23.5 percent. Unofficial estimates of cost of living increases suggest an even higher figure. Iran's unemployment rate is estimated at 14 percent.
The IMF expects GDP to slow to 0.4 percent this year, after expanding around 2 percent in 2011.
Iran's central bank set up an exchange centre last week to curb what it calls excessive speculation in the market for Rials. Essential businesses in the Iranian economy can use the centre to buy US dollars at a fixed rate of 12,260.
© Copyright IBTimes 2023. All rights reserved.