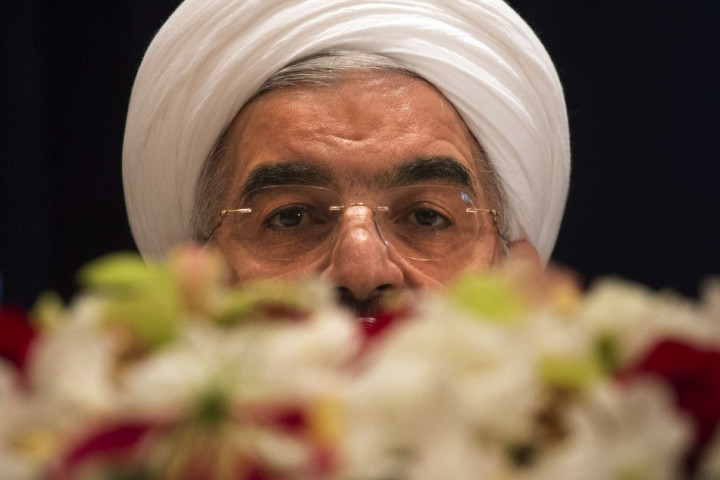 The ongoing government shutdown in the US is hampering its economic clampdown on Iran, a top State Department official told a Senate committee meeting.
Wendy Sherman, undersecretary of state for political affairs, told the Senate Foreign Relations Committee at a briefing that Washington's resources to keep track of the implementation of the sanctions have been "significantly" affected by the shutdown.
"Our ability to enforce sanctions and stop sanctions evaders is being hampered significantly by the shutdown. Government shutdown empties offices enforcing sanctions on Iran," said Sherman.
At the same time, Sherman, who is also the chief US nuclear negotiator, hinted at Washington's willingness to ease some of the sanctions as part of confidence-building measures. Both the US and Iran have been involved in a spate of diplomatic efforts recently, reflecting a seismic shift in their relationship.
"There may be some elements that we can do initially if they take verifiable, concrete actions that will put time on the clock that are reversible or in fact don't go to any of the key sanctions that have brought them to the table," Sherman told the meeting.
However, she made it clear the White House will not be lifting all the sanctions anytime soon. She also warned that the US will not hesitate to impose fresh curbs on Iran, under the leadership of moderate president Hassan Rohani, if the country fails to carry forward its initiatives on its nuclear programme.
"Come on the 15th of October with concrete, substantive actions that you will take, commitments you will make in a verifiable way, monitoring and verification that you will sign up to, to create some faith that there is reality to this, and our Congress will listen. But I can assure you, if you do not come on the 15th and 16th with that substantive plan that is real and verifiable, our Congress will take action, and we will support them to do so," said Sherman.
The US is set to hold talks with Iran along with other world powers over Iran's controversial nuclear enrichment activities.