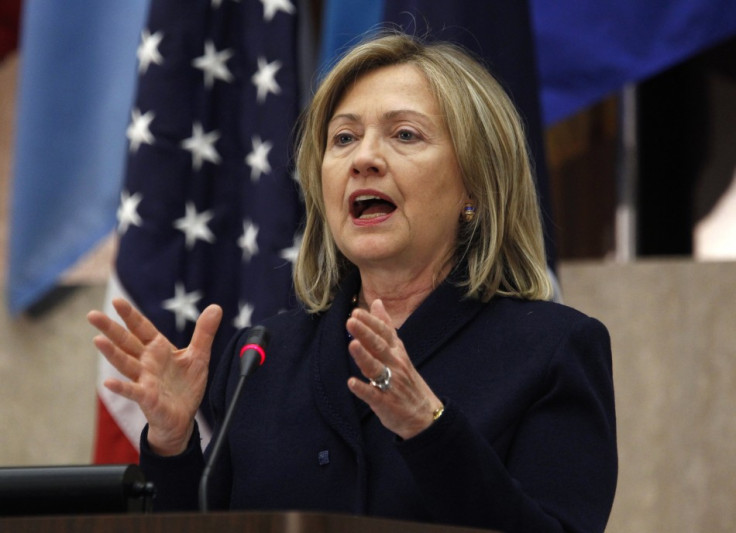 Secretary of State Hilary Clinton has called for a "very strong message" to be sent to Iran following the foiling of a terror plot allegedly backed by Iran's Revolutionary Guard Corps.
U.S. Attorney General Eric Holder said the alleged conspiracy was "conceived, sponsored and directed from Iran," and that Iran's involvement was "a flagrant violation of U.S. and international law."
Two Iranians have been charged of conspiracy to murder, among other charges, and the U.S. State Department has issued a terror alert warning Americans around the world to be aware of a possible increase in terror activity.
Clinton praised those involved in the operation to uncover the plot.
"It was a terrific achievement by our law enforcement and intelligence communities, and we will be consulting with our friends and partners around the world about how we can send a very strong message that this kind of action, which violates international norms, must be ended," she said at a news conference.
"This case will, I think, reinforce the well-grounded suspicions of many countries about what they're up to," she added.
A spokesman for British Prime Minister David Cameron said London and Washington were "in close touch" and discussing further action against Iran.
"Indications that this plot was directed by elements of the Iranian regime are shocking. We will support measures to hold Iran accountable for its actions," said a statement from Cameron's office.
Iran continues to deny all the allegations, with the nation's parliamentary speaker Ali Larijani dismissing the "cheap claims" as a "childish game."
Authorities have expressed concerns that recent events could put further strain on already fraught U.S.-Iranian relations.