Iran: senior Muslim cleric calls for Mecca, Medina to be 'emancipated' from Saudi Arabian regime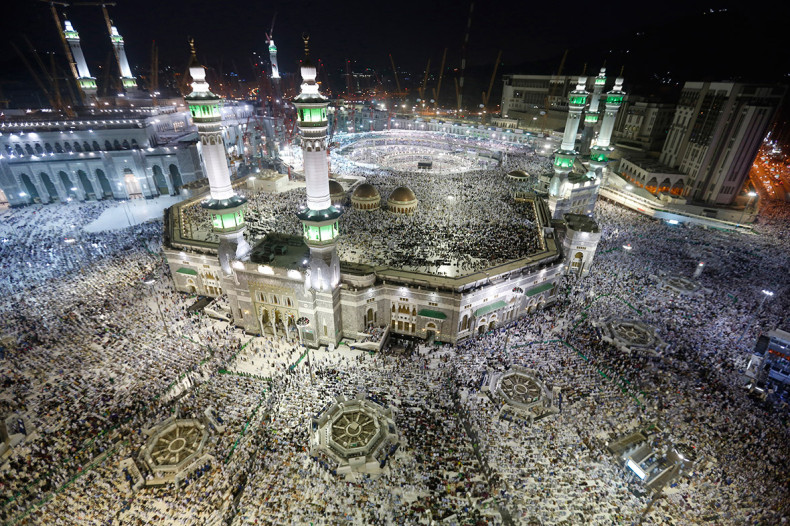 A senior Iranian cleric has called for two of Islam's holiest sites to be "emancipated" from the Saudi regime, as hostilities deepen between the two regional rivals.
Ayatollah Javadi Amoli called the Kingdom of Saudi Arabia's (KSA) custodianship of Mecca and Medina "servitude" in comments made to a Iranian seminary class on 14 April and reported in Iran's semi-official state news agency Mehr on 16 April.
"The custodianship of [Mecca and Medina] should be handed to men of piety," the influential Shi'ite Muslim scholar said. Ayatollah Amoli is a conservative Iranian politician and one of the country's prominent Islamic scholars based in Qom, one of the holiest cities for Shi'ite Muslims.
"The current Saudi custodians however are the [descendents] of those who turned it to a house of idols and indulged themselves in drunken revelry," he said, adding that the holy cities should be freed "from the servitude" of the Sunni monarchy.
Every Saudi king since 1986 has officially been called the "Custodian of the Two Holy Mosques," in reference to Mecca's al-Haram mosque and Medina's al-Nabawi mosque.
Tensions rise over Iranian support for Houthi rebels in Yemen
Iran announced it was suspending all pilgrimages to Saudi Arabia, where an estimated 500,000 Iranians travel each year.
In a statement issued on 12 April, Iran's Culture Ministry said the decision was in protest against the alleged sexual abuse of two Iranian boys at the hands of Saudi police.
The move was announced less than a week after the KSA turned away an Iranian aircraft carrying 260 pilgrims on the grounds that it did not have permission to use the country's airspace
Relations between Tehran and Riyadh were already strained beforehand, partly due to the Saudi-led military campaign against Shi'ite rebels, known as Houthis, in Yemen.
Iran has condemned the campaign and denied Saudi accusations that it is arming the rebels.
On 16 April, Iran's defence minister accused the US and Israel of authorising the operation in Yemen.
Brig. Gen. Hossein Dehghan said the Saudi regime would fail to achieve its "illegitimate" purposes in Yemen, and would also suffer a heavy defeat.