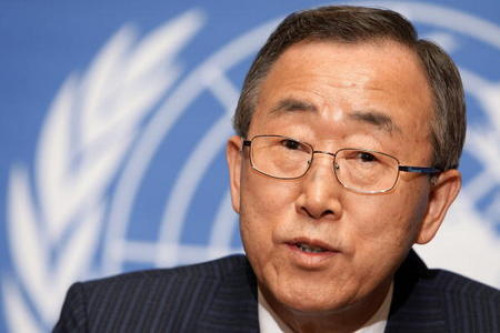 Iran has not been invited to participate in a peace conference on Syria to be held in Switzerland, Reuters has reported.
UN Secretary-General Ban Ki-moon started sending out invitations on Monday for the conference which is scheduled for later in January, UN spokesman Farhan Haq said.
"The secretary-general is in favour of inviting Iran," Haq added.
Tehran has been left out in the cold because the US and Russia have not agreed on a role for it in the talks.
The US has objected to Iran's participation because it had not publicly endorsed the principles from Geneva 1 conference, an official in Brussels said.
"There are steps that Iran could take to show the international community that they are serious about playing a positive role," the official explained.
"Those include calling for an end to the bombardment by the Syrian regime of their own people. It includes calling for and encouraging humanitarian access."
Iranian foreign ministry spokeswoman Marzieh Afkham said Tehran supported a political solution to end the Syrian civil war.
"But in order to take part in the Geneva 2 conference, the Islamic Republic of Iran will not accept any proposal which does not respect its dignity," Afkham said.
US secretary of state John Kerry and Russian foreign minister Sergei Lavrov are to meet again on 13 January to thrash out an agreement on Iranian participation.
The peace talks will start on 24 January at the UN headquarters in Geneva with meetings between President Bashar al-Assad's delegation and opposition groups.
Haq said that the opposition had not named the members of its delegation.
According to the Syrian Observatory for Human Rights, the death toll in the Syrian conflict has risen to at least 130,433.