Iran Monkey Launch: Ahmadinejad says He is ready to go into Space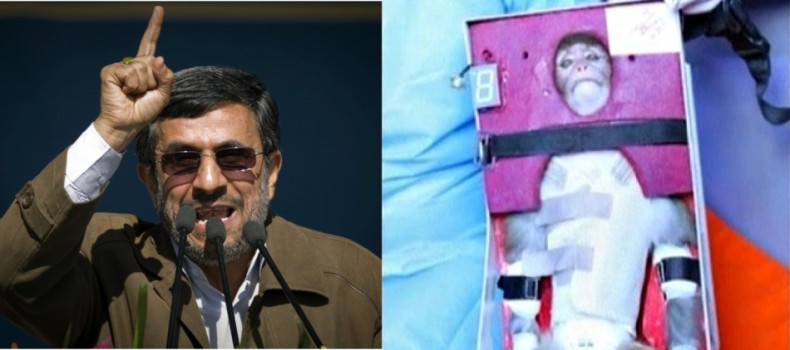 After launching a monkey into space, Iran's President Mahmoud Ahmadinejad has said he is ready to be the first human to go into space sent by Iranian scientists.
Ahmadinejad was hailing the efforts of Iranian space officials who were part of the recent project that launched the monkey.
The president said: "Sending living things to space is the result of Iranian efforts and dedication of thousands of Iranian professional scientists," adding: "I am ready to be the first human to be sent to space by Iranian scientists."
He also took the opportunity to say that enemies of Iran are worried about Tehran's progress and its recent scientific advancements.
Iran's claim of launching a monkey named Pishgam (pioneer) into space has been marred by speculation that the animal that went into space and the one that came back to earth are not the same. Questions have been raised over the pictures of the monkey.
Iran has hit back at doubters saying the speculation was created by its "western adversaries".
"This success was the first step towards man conquering space and it paves the way for other moves. The monkey which was sent in this launch landed safely and alive and this is a big step for our experts and scientists," said Iranian Defence Minister Ahmad Vahidi.
The confusion emerged following slight differences in the pictures of the monkey released by the Iranian state media agency.
Explaining the imbroglio, a senior Iranian space official Mohammad Ebrahimi told the Associated Press earlier: "I say this with certainty that the monkey is in good health and the space flight didn't have any physical effect on Pishgam. Some of the photos released by one of the news agencies were not related to the time of flight. They were archive photos of the monkeys being prepared for the launch."