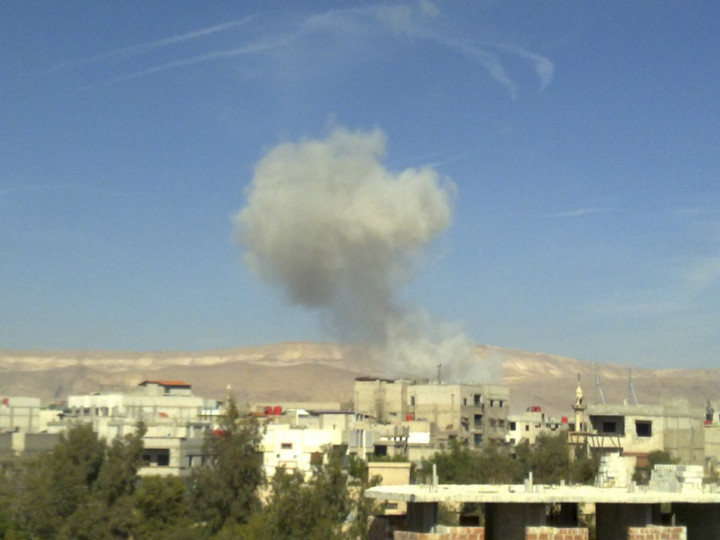 Iran has plans to host and moderate peace talks between Syrian President Bashar al-Assad's regime and the rebels fighting against the government, reveals a senior Iranian minister.
In an interview to the Persian Mehr News Agency, the deputy foreign minister for Arab and African Affairs, Hossein Amir-Abdollahian said his country has already been in touch with both sides in an attempt to solve the 19-month-long conflict.
"Since about a year ago, we have been holding talks with the conflicting parties, such as the Muslim Brotherhood and the Syrian National Council... we made efforts to prepare the ground for holding a national dialogue between the opposition groups and the government," said the Iranian top diplomat.
Tehran, one of the few supporters of Assad, conceded that ceasefire option must be upheld in order to move forward.
Amir-Abdollahian went on to say that meetings have been taking place between Iran, Egypt and Turkey on a regular basis in search of a solution to the Syrian conflict.
However, Tehran continues to maintain its position on Assad that he should not be toppled, a move strongly advocated by the western world.
Amir-Abdollahian earlier blamed the "irresponsible armed groups" for failing to uphold the four-day truce proposed by the UN special envoy Lakhdar Brahimi to mark the Islamic Eid holiday.
"All [involved] sides should support the truce and cooperate with the UN Secretary-General [Ban Ki-moon's Special] Envoy to Syria Lakhdar Brahimi, to pave the way for national dialogue among representatives of [Syrian] people, the political opposition, and the government," he said.