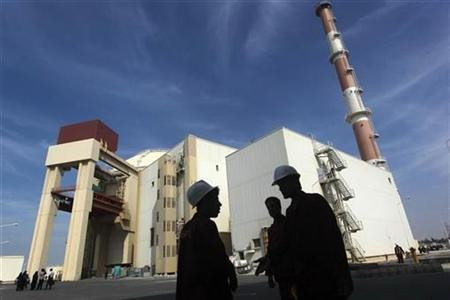 Iran is equipped to double its uranium enrichment output at its underground plant, says an International Atomic Energy Agency's (IAEA) report.
The report by the UN's nuclear watchdog is likely to push the West to once again tighten the screws on Tehran over its nuclear ambitions.
According to the IAEA quarterly report, there were 2,784 centrifuges at the underground facility which is deep inside a mountain. Tehran is capable of increasing the operating numbers from the current 700 to 1,400; another step closer to making nuclear weapon said the report.
The stockpile of the 20% uranium has increased by 43 kg since August 2012 said the report adding that none of it was used for civilian purposes unlike the previous quarter. Tehran used nearly 100 kg of 20% pure uranium for medical research reactor in the previous quarter, said the Iranian authorities.
"The report paints the picture of Iran's continued lack of cooperation with the IAEA, and details its continued enrichment and installation of centrifuges in violation of UN Security Council resolutions," an unnamed senior diplomat told Reuters.
People said Tehran was months away from making the plant fully operational. This is one of the crucial steps in making a working weapon but it is still uncertain whether Tehran has other facilities to produce a full-fledged operational warhead.
However Tehran continues to persist that its nuclear ambitions are only for peaceful purposes.
IAEA's report was based on the delegates' regular visit to the nuclear facilities in the country. The report has also come at a time when the western world is about to holds talks with Tehran over the nuclear programme in the coming days.
The report also adds that there has been "extensive activities" taking place at the Parchin military site which lead to the speculation that Tehran is attempting to erase any evidence of experiments relating to nuclear research despite Tehran's refusal of any such research.
IAEA urgedit was "necessary to have access to this location without further delay".
The international body could not "exclude the existence of possible military dimensions to Iran's nuclear programme".