Iran's Ahmadinejad Orders Launch of Five Nuclear Reactors [VIDEO]
President Mahmoud Ahmadinejad announces 'Iran has gone nuclear'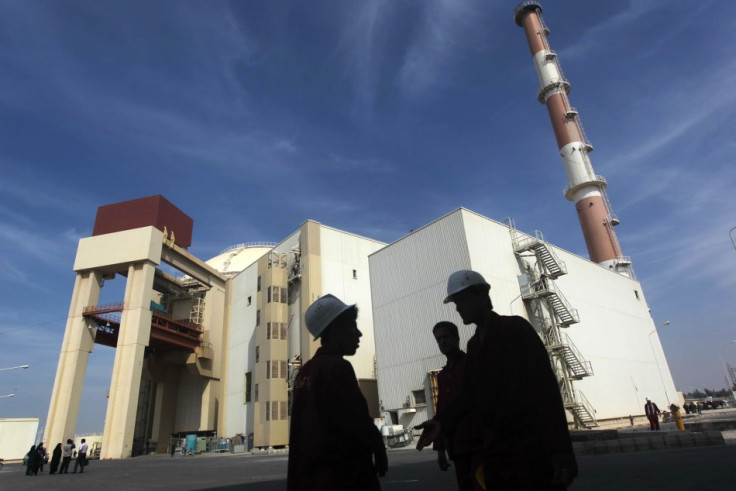 Iranian President Mahmoud Ahmadinejad has said his country has "gone nuclear" and ordered officials to "speedily" launch five more reactors.
Ahmadinejad was speaking at a ceremony to mark Nuclear Technology Day, as well as launch two uranium mines and a yellow cake production plant in the city of Yazd.
The controversial president once again made clear that Iran has every right to pursue its nuclear programme, even though the western powers believe it is a covert mission to produce atomic weapons.
In a veiled remark to the US, Ahmadinejad said Iran has already become a "nuclear country" and nobody is entitled to deny this status, according to the official Islamic Republic News Agency.
It has also been revealed that the new yellow cake (uranium oxide) plant will have an annual production capacity of 60 tonnes.
Failed talks
The ceremony comes in the wake of the failed nuclear talks between Iran and members of the P5+1 group (the US, Britain, France, Russia, and China + Germany).
Iran has been celebrating Nuclear Technology Day on 9 April since 2006, when the nuclear fuel production cycle on a laboratory scale was completed.
At the latest round of talks, Iran was urged to halt its nuclear enrichment programme before the uranium reached 20 percent purity, in return for some relief from US-orchestrated sanctions. Iran flatly rejected the proposal.
Read more: Strong Earthquake Strikes Iran's Bushehr Nuclear Plant
© Copyright IBTimes 2023. All rights reserved.