Iran will destroy "terrorist bases and safe havens" within Pakistan if the latter fails to curb cross-border terrorism, the army chief said on Monday (8 May).
"We expect the Pakistani officials to control the borders, arrest the terrorists and shut down their bases," Major General Mohammad Baqeri, the head of the Iranian armed forces, told state news agency IRNA. "We cannot accept the continuation of this situation."
The warning followed the killing of 10 Iranian border guards in a terror attack in April, which the Iranian government blamed on Sunni militant group, Jaish al Adl. The government accused the group of shooting the border guards with long-range guns from inside Pakistan.
"If the terrorist attacks continue, we will hit their safe havens and cells, wherever they are," Baqeri warned.
Jaish al Adl had claimed responsibility for similar attacks in the past including killing eight border guards in April 2015 and 14 in October 2013. The group had also captured five Iranian border guards in 2014, when Tehran had warned Islamabad that the country would send its troops to retrieve their personnel.
However, the issue was later resolved peacefully after mediation by a local Sunni cleric, Reuters reported.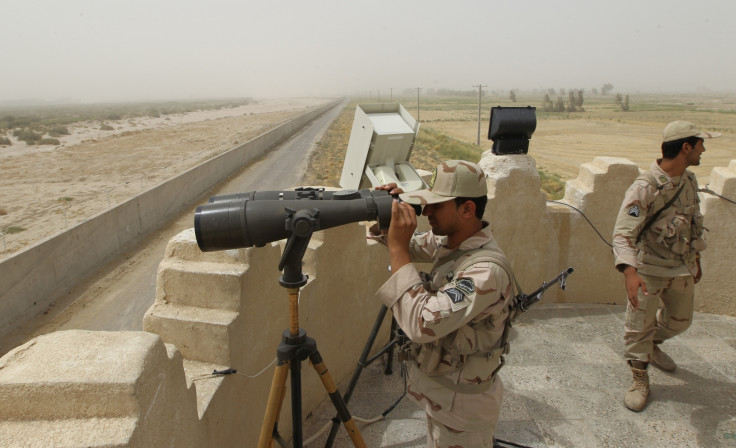 During a visit to Islamabad about a week ago, Iranian Foreign Minister Mohammad Javad Zarif urged Pakistani Prime Minister Nawaz Sharif to tighten border security to deal with the separatist forces and Sharif reportedly assured Tehran of deploying additional security personnel along the border.
The warning to Pakistan comes a day after Tehran issued warnings to the Saudi Kingdom against meddling in Middle East affairs.
"We warn them against doing anything ignorant, but if they do something ignorant, we will leave nowhere untouched apart from Mecca and Medina," Iranian Defence Minister Hossein Dehghan said in an interview to the Arabic-language Al-Manar TV on Sunday (7 May). Mecca and Medina are considered holy cities.