India has submitted a new list of terrorists to the United Nations Sanctions Committee (UNSC). It is believed to hold 11 names of terrorists linked to Pakistan-based terror groups such as Islamic State (Isis/Daesh), al-Qaeda and the Taliban.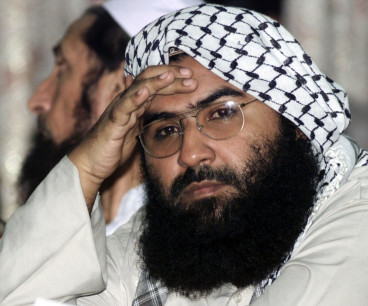 Local broadcaster NDTV reported that India's External Affairs Minister Sushma Swaraj told parliament on 24 February that the government was making efforts to have Pakistan-based terror groups that are targeting India included on the UNSC list.
The minister said: "On 18 February a fresh submission of 11 individuals and one organisation linked to terrorism in India has been submitted to the 1267/2253 ISIL and Al-Qaeda Sanctions Committee."
While it is believed that the list includes names of terrorists linked to Pakistan-based terror groups, individual names of terrorists were not revealed. However, on 25 February, spokesperson for India's External Affairs Ministry, Vikas Swarup, confirmed that India was urging the UN to ban Pakistan-based terrorist Masood Azhar. Azhar was the mastermind behind the Pathankot attack in January 2016, which saw an Indian Air Force base attacked by terrorists from the Jaish-e-Mohammad terrorist group.
Swarup said: "We will be moving to 1267 Sanctions Committee to also include the name of Masood Azhar on the sanctions list. It is a great anomaly that the organisation Jaish-e-Mohammed is listed but not its leader."
The UNSC is responsible for imposing asset freezing, travel bans, arms embargos against IS, al-Qaeda and other associated people and groups. The Al-Qaeda Sanctions Commtitee is one of three Security Council committees that deals with counterterrorism measures. In 2002 the committee passed a resolution to add a travel ban on Osama bin Laden and al-Qaeda.
During her speech at parliament, Swaraj also noted that India had signed extradition treaties with 40 countries, while entering into extradition agreements with nine countries. These are designed to bring back fugitive criminals wanted in India from abroad based on criminal offences, including terrorist offences.